LEWIS Advanced Guard Rail Towers (AGR)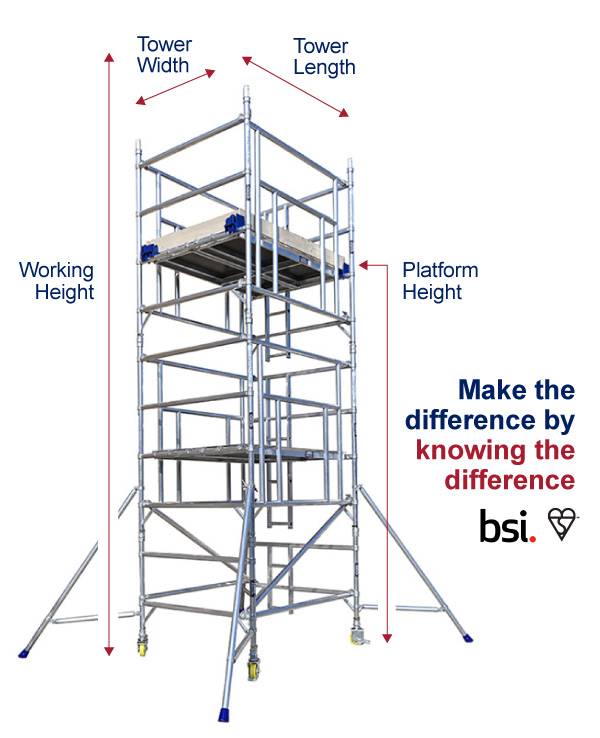 Components
Information
Downloads
Components
Information
The LEWIS (AGR) is a one-piece guardrail which is integral to the build of a mobile tower, making it impossible for the user to build the tower without the guardrail in place.

The LEWIS AGR Frame replaces numerous braces used in the traditional build Method, so improves the speed of erection and reduces the number of components required. Our unique patented locking Hook is robust, yet simple for any user.
Conforms to the requirements of the 3T erection and dismantling method as set out by HSE (Health & safety Executive),
Certified to the very latest BSI Kitemark in respect to BSEN 1004 (Class 3) safety standard for your safety and reassurance. We Can Provide A copy Of Our certs Upon Request.
Supper Increased rigidity
Fully compatible with SGB BoSS Towers - If you have used these towers, or hired from larger hire companies, this is what our towers are compatible to.
Integral ladders with comfortable D section for secure footing. Inferior Imports Have Oval Shaped Or Rectangular 30mm Diameter Bars.
Aluminium Tube: 50.8mm Tube with a 1.8mm Wall thickness. Inferior Imports Have 30mm - 40mm Diameter 'Poles'
Frame horizontals have 500mm spacing and ribbed tubing for increased grip
Two Frame widths of 850mm & 1450mm
3 deck lengths: 1.8m, 2.5m and introducing our new 3.2m
Self-closing trapdoors & Simple wind lock clips
Safe working load of 275kg per platform level up to a maximum of 950kg per tower (including self-weight). Inferior Imports Vary From 125kg - 200kg, but Never To the Current Standard. Please be aware of this important difference
Patented trigger operated locking claws
Fluted Floating spigots for easy assembly & dismantling. Inferior Imports do not have this at all.
150mm Locking Castors, With a certified Weight Load of 925kg
Unique deck Extruded profile protects edge of deck board
Lifetime Support - We are a phone call away. We offer 100% satisfaction to our customers. Before, During and After You Have Purchased.
Downloads
Key quality UK manufactured components that make our Industrial LEWIS Scaffold Towers the best and safest on the market today.
| | | | | |
| --- | --- | --- | --- | --- |
| Frame Strut Brace | | Platform Hatch | | Platform Hook |
| | | | | |
| | | | | |
| | | | | |
| Platform Trap Deck | | Spigot | | Stabiliser Foot |
| | | | | |
| | | | | |
| | | | | |
| Stabiliser Clamp | | Tee Joint | | Castor Wheel |
4 tips when choosing your scaffold tower
A scaffold tower is not only an important investment, but it's also a "tool ofproducts your trade" which needs to be as safe as it can possibly be. Here are the top 4 questions and tips that will guide you to choose the best and safest scaffold tower.
TIP 1
Certification - the most important question
Did you know that "CE marks" don't exist on Towers if Made in UK, If you've seen CE markings or certification it will mean that the products have been shipped in to UK from outside of Europe, normally China on Towers.
Here in Great Britain, British Standard Kitemarks are the ultimate test for scaffold towers. If you don't see the kitemark symbol anywhere on the product page, it probably means that the scaffold tower has not been tested. The kitemark symbol is something to be proud of because you know that the product has passed rigorous tests and is SAFE to use. No one wants to know that the scaffold tower they have bought has had no real testing or valid certification. Is it really worth the risk to save a few quid? ASK TO SEE THE kitemark before you make a decision!
TIP 2

Where is the scaffold tower really manufactured?

Why is this important I hear you ask? Let's say it's made in China for example: Chinese manufacturing has got better over the years, but it is a FACT that our critical standards are somewhat different shall we say. We'll use specification of aluminium for example, this is a very important factor for the properties of strength. Most or nearly all of the scaffold towers that are made in China do NOT use 6082 Aluminium. They will use a lower grade aluminium which will give more deflection when under duress.

Also 9 out of 10 times it would never pass the British Standard Test (EN1004) for weight loads or pull push deflections to just name a few of the tests involved.

You might well see the big MADE IN BRITIAN LOGOS everywhere on a website and you may well be convinced, but you really need to just CLICK HERE and check for yourself. (Type their website in and you will see if it's a false claim)
TIP 3

Technical knowledge and know how

Let's say you have a question that you need expert advice regarding your product: do you want to be palmed off with the obvious answers or do you want to know details, limits, law? You will get this by dealing with the right company. A good company will have total specifications and limitations on the products they are selling, much more than just an erection manual to follow.
TIP 4

Have you seen life time guarantee or life time warranty?

"LIFE TIME GUARANTEE:" buy a tower on the back of this promise and you're buying a false guarantee, unless of course it's backed with an insurance guarantee. Who really gives a life time guarantee on anything? Is the company going to be around next year, never mind for the rest of your life?

Let's use the Chinese tower example again. You have an accident on the tower or God forbid a fatality due to poor quality or a defective product? Who do you claim from? It's important to know there's full traceability, which should be the standard when buying a British Standard kitemarked product.

A good company will have an insurance backed guarantee. This means that if a company is not around in say 5 years, your guarantee is NOT VOID. You claim directly from the insurance company ON THE CERTIFICATE.