Although their motivation may come from almost opposite ends of the spectrum, Geordie traveller boxer, Hosea Burton, and Craig Spider Richards, have both been left feeling deeply disappointed after the breakdown of the proposed fight between them.
Richards was hoping to face Hosea Burton at The O2 as part of a bumper bill to fight for the Commonwealth light-heavyweight title, on 2nd April 2019. However the domestic clash has been put on hold, as terms could not be agreed.
Hosea Burton, who lost his British belt back in 2016, told Sky Sports, "Any title at all, I would love to fight for, because since I lost my title, since I lost that one round in my title fight, I've been forgotten about for the last two years…."Nobody has really wanted to fight me. This is the opportunity I need."
South Londoner, Craig Spider Richards, was equally keen to face Hosea Burton. In his case as he was eager to move on to his next fight after February's ruthless knockout of Ball. No doubt focused on notching up another victory.
On March 7th, 2019, His manager, Peter Sims, tweeted: "Just to put it out there for the critics and doubters that said @craiglrichards wasn't a puncher look at his last 4 fights since moving to light heavyweight and have a think b4 u Spk."
Photographed looking well pleased days after his special victory over Ball, with fan Gemma Swagsta, Richards now has to wait once again. He is still optimistic that he will get a title fight in the not too distant future, and still has the hope that the bout with Hosea Burton can yet be rescheduled.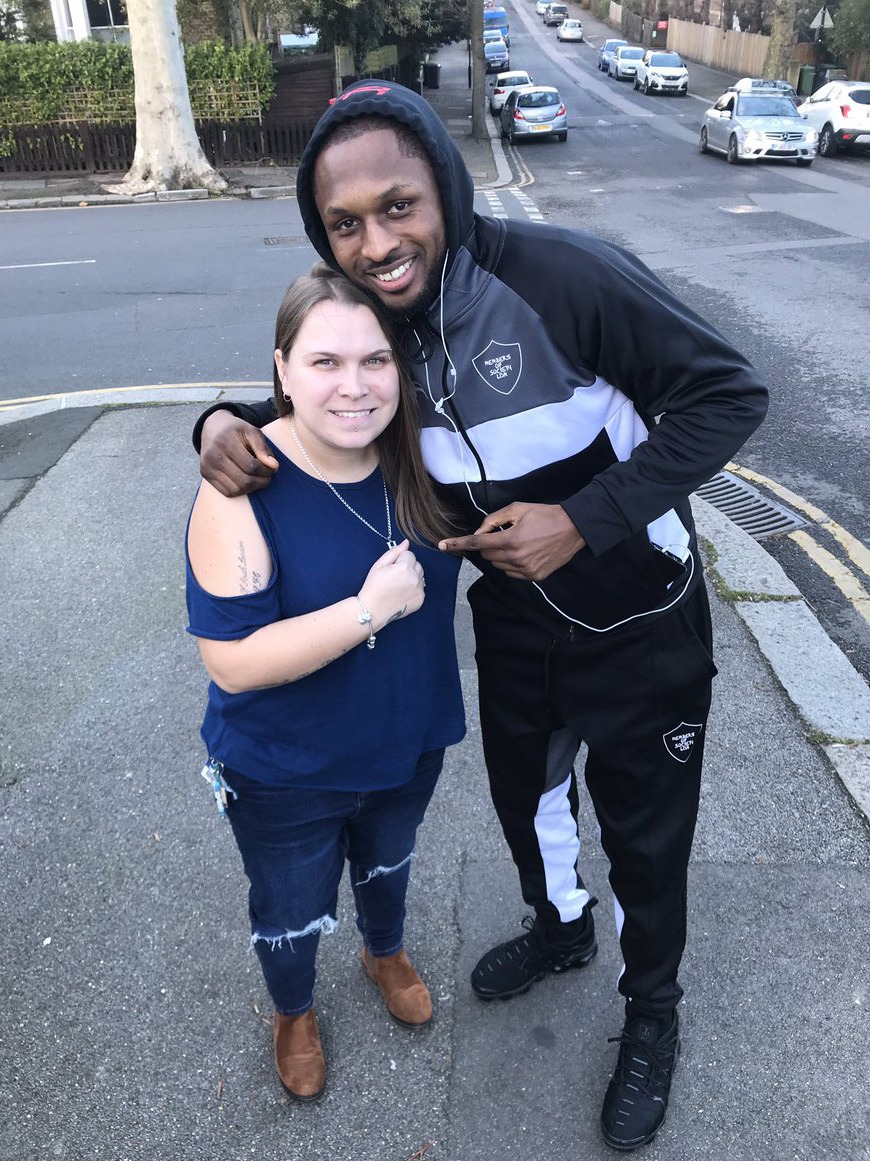 While Richards regards his victory over Ball as a clear warning to his British rivals, Burton's take on the fight is entirely different.
"I just don't think Jake turned up at the races that day…This is no disrespect to Jake Ball, but he looked absolutely terrified in there. I think an on-form Jake Ball would have put a hell of a fight up against Richards."
But maybe former European champion's words, Spencer Oliver…"a brilliant win" ….are more in tune with how the Spider and his many fans feel about his February 2nd red hot peformance.
Now we all have to watch this space as we wait to hear the news…..as Richards wait eagerly for his next fight.