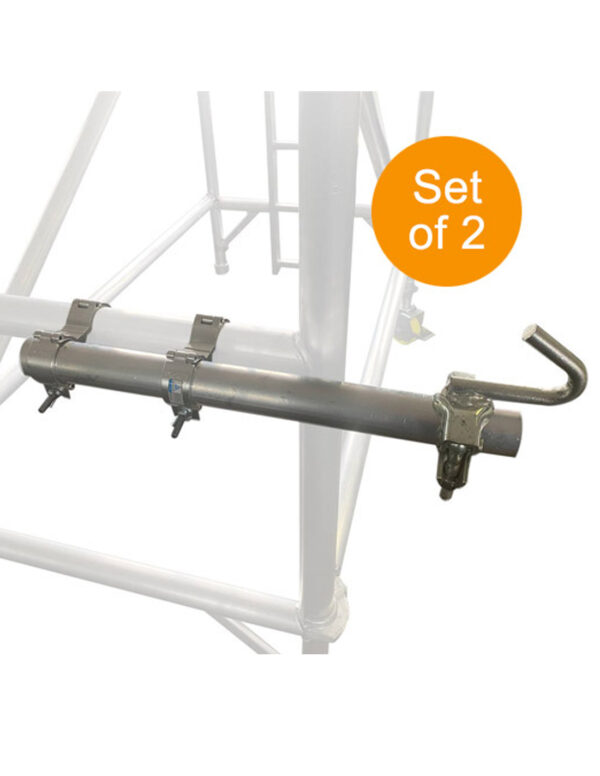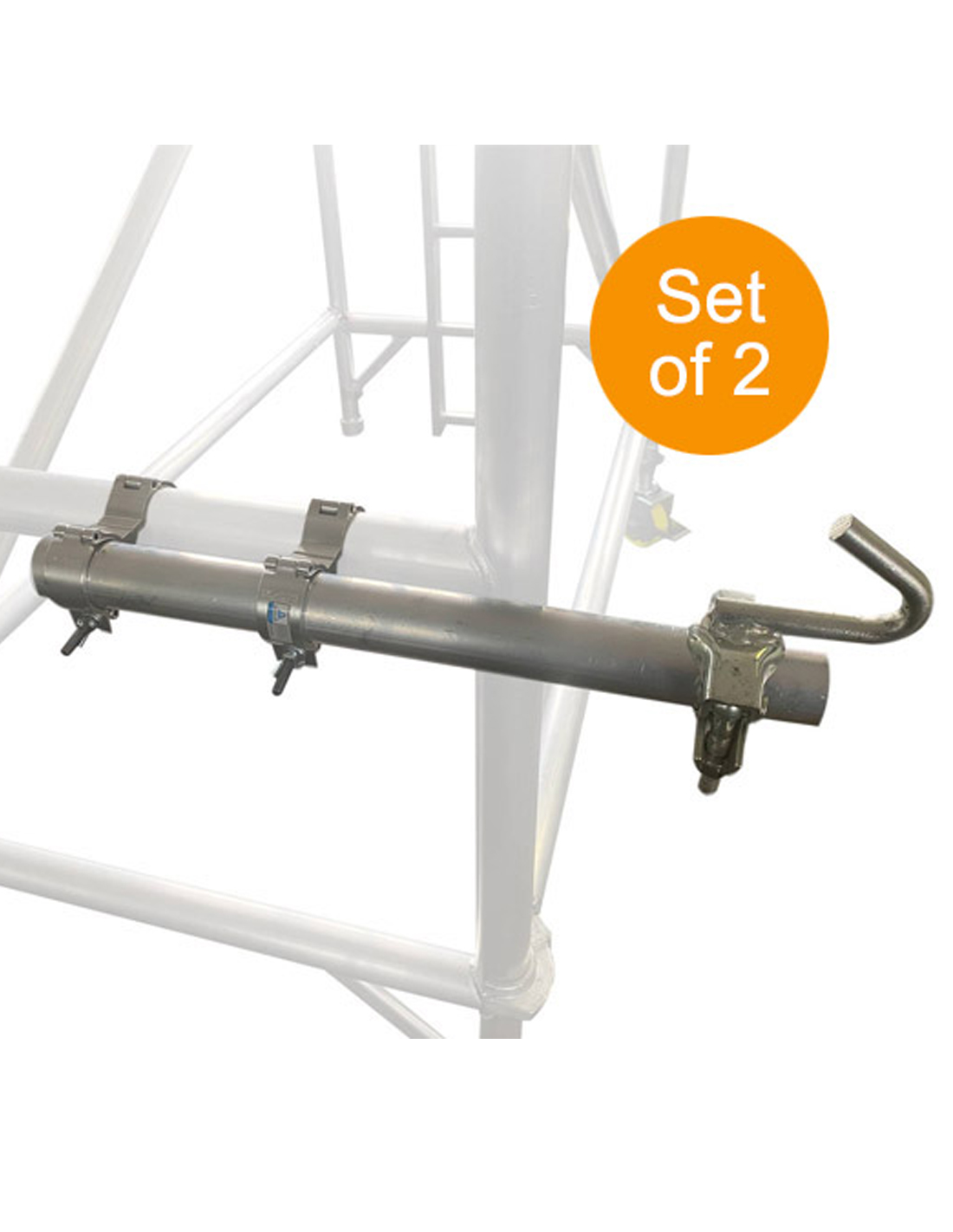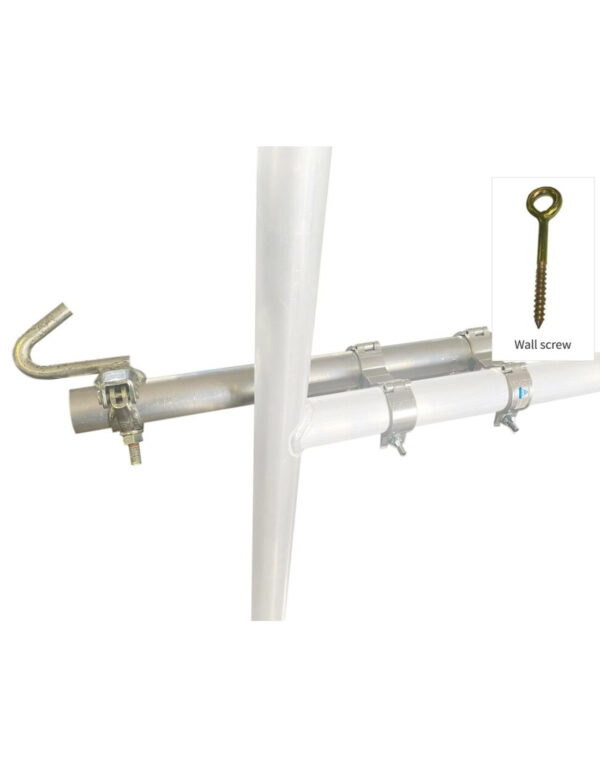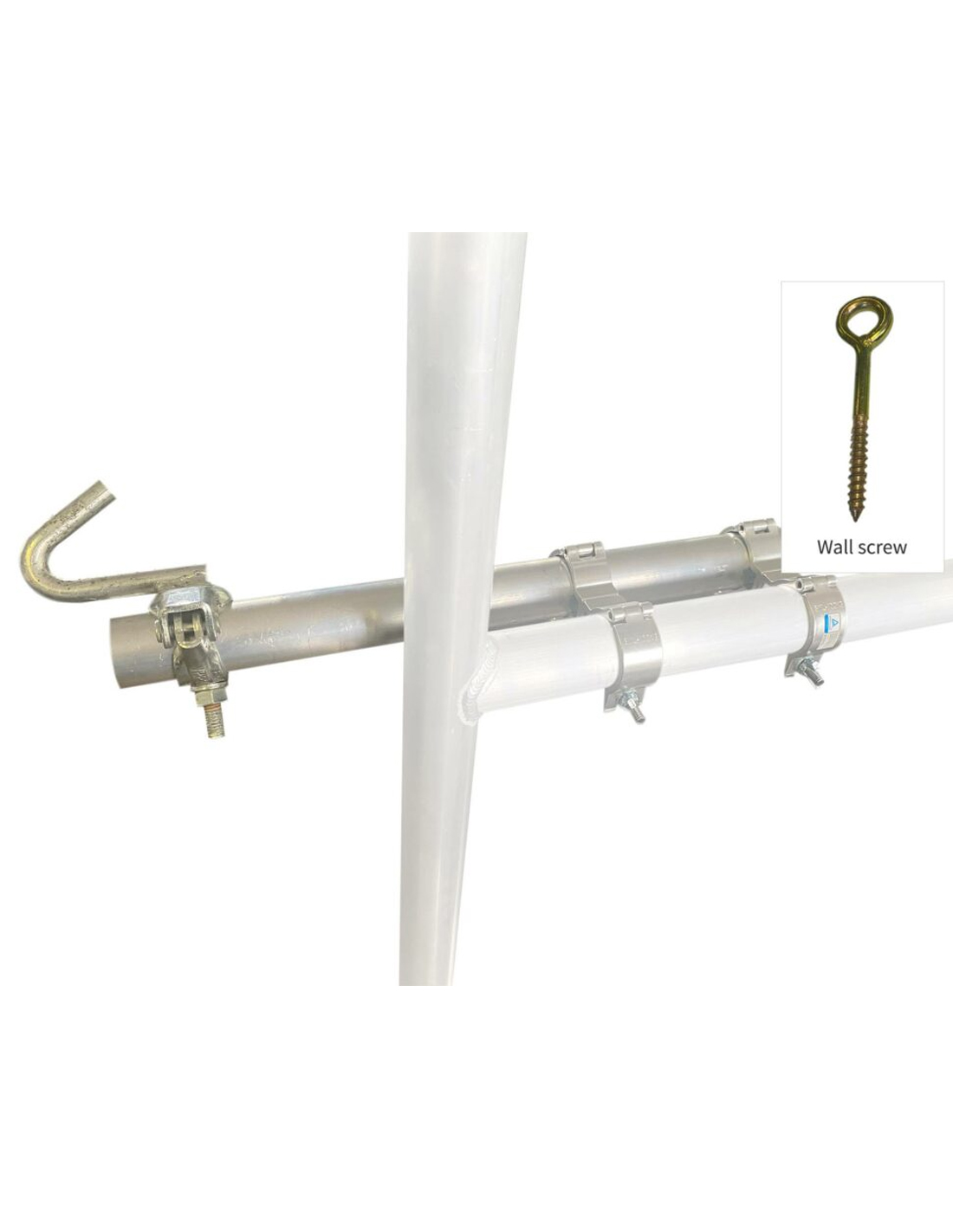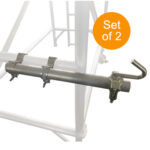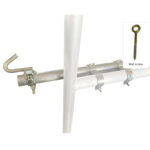 Scaffold Tower Ties
Secure your scaffold tower to a surrounding wall for added safety provision with our scaffold tower ties.
These very simple but extremely heavy-duty tower ties are very popular with towers over 8 metres in height.
When planning the use of scaffold towers, safety and the use of the best quality most suitable equipment is vital. Be sure to check out this scaffold towers checklist by the HSE.  Another product that can help you with safety and manual handling is the set of four Scaffold Tower Bumpers.
One pair of Wall ties consists of the following:
2 x 6″ Eye bolts with raw plugs are also supplied within the price.
4x heavy duty Swivel clamps
2 x 650mm Long Thick walled Aluminium tube
2 x Heavy duty hook clamps
£95.99 Inc VAT
£79.99 Exc VAT
Out of stock