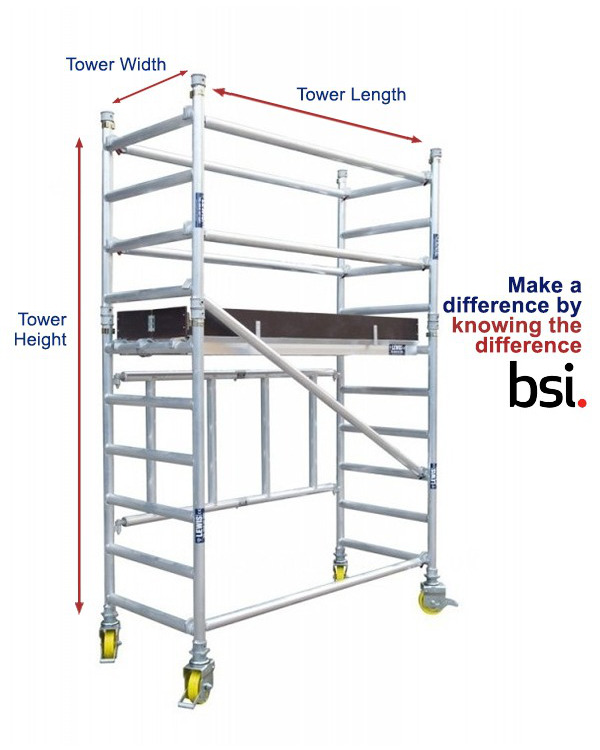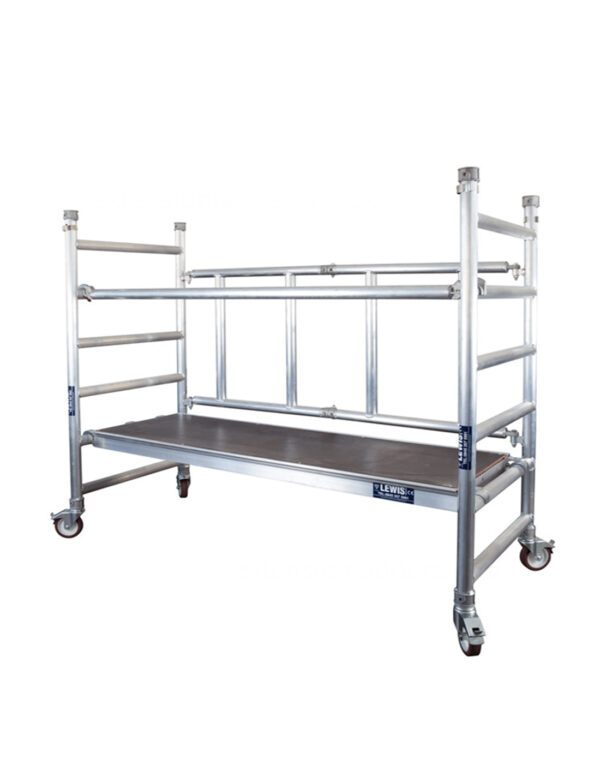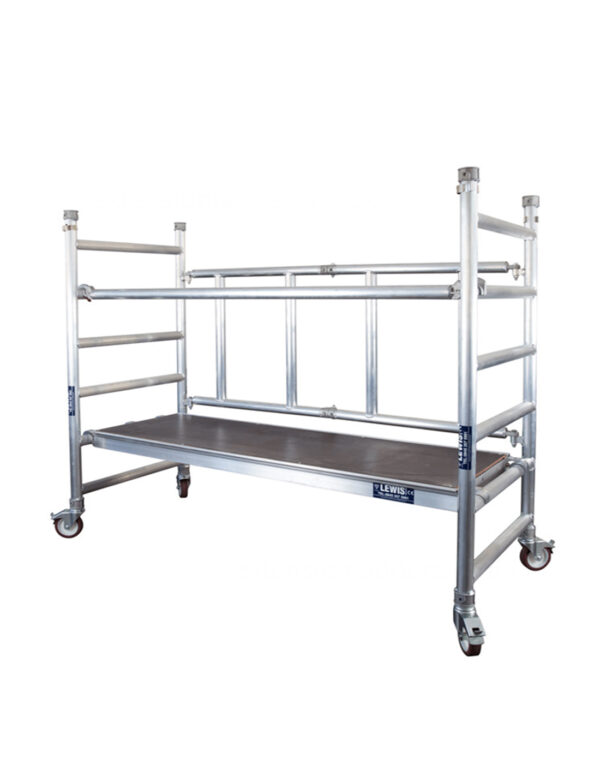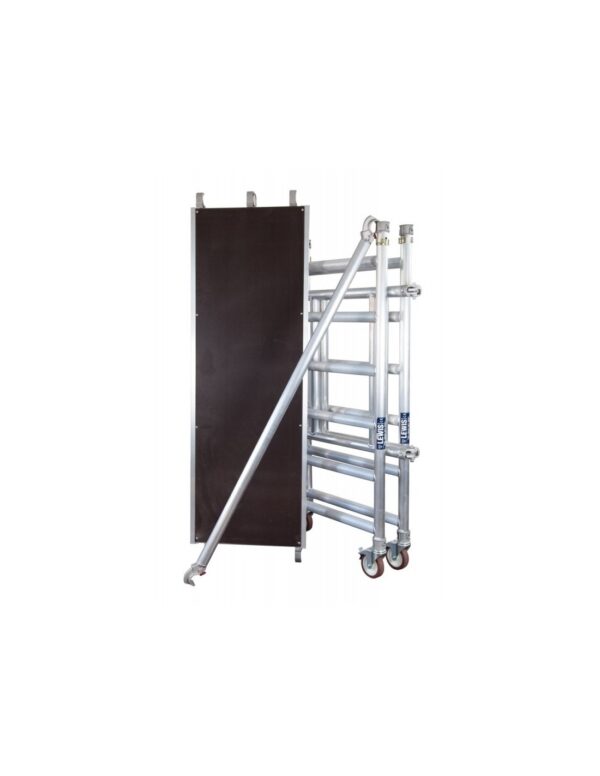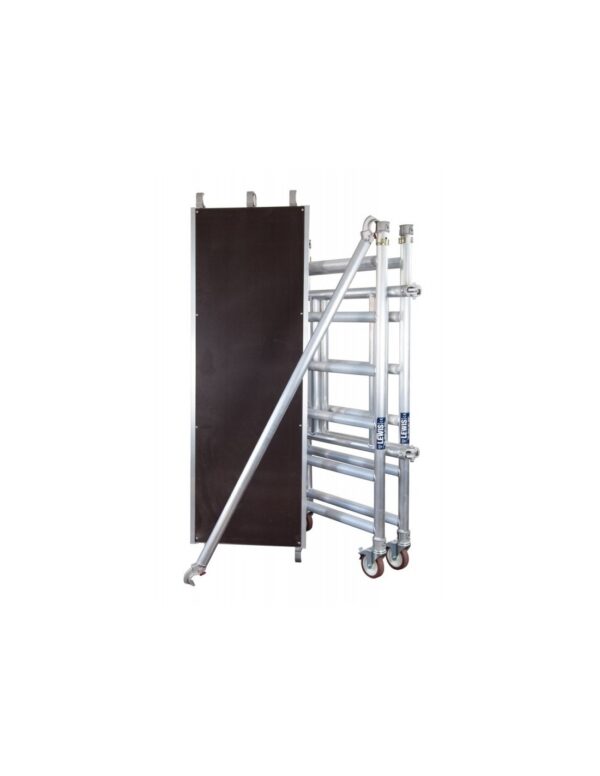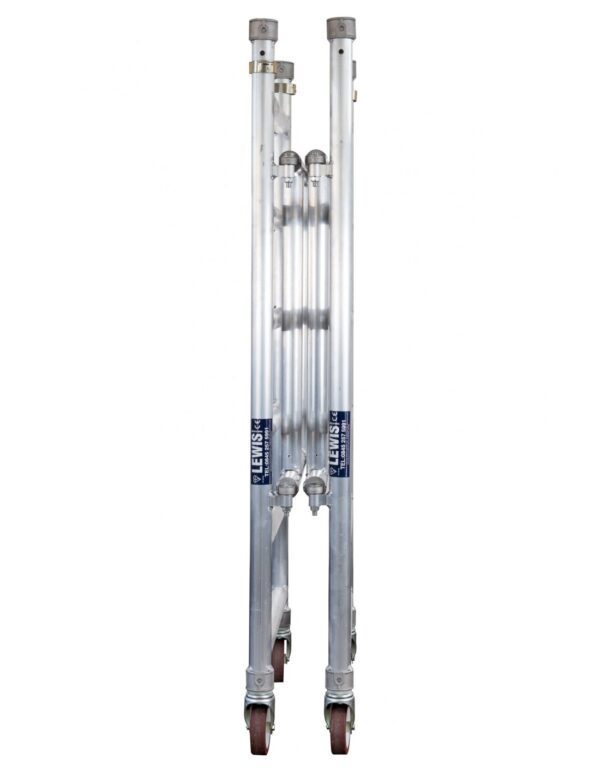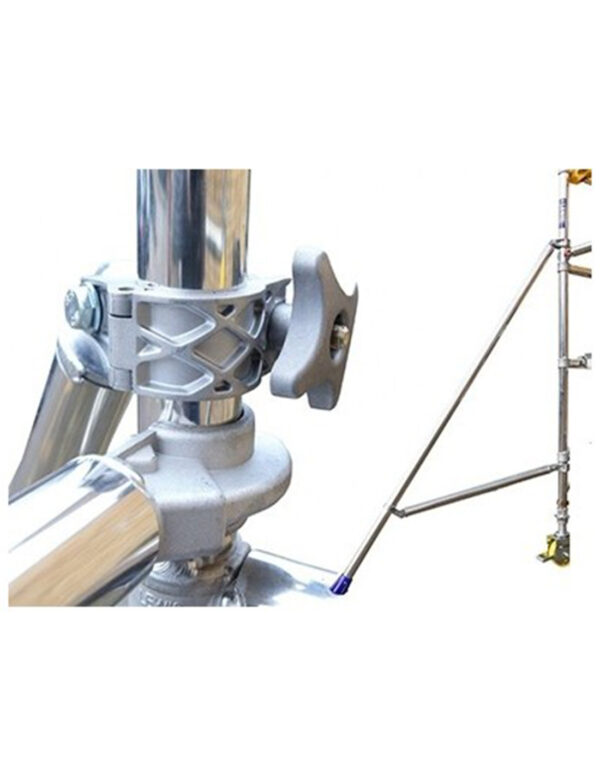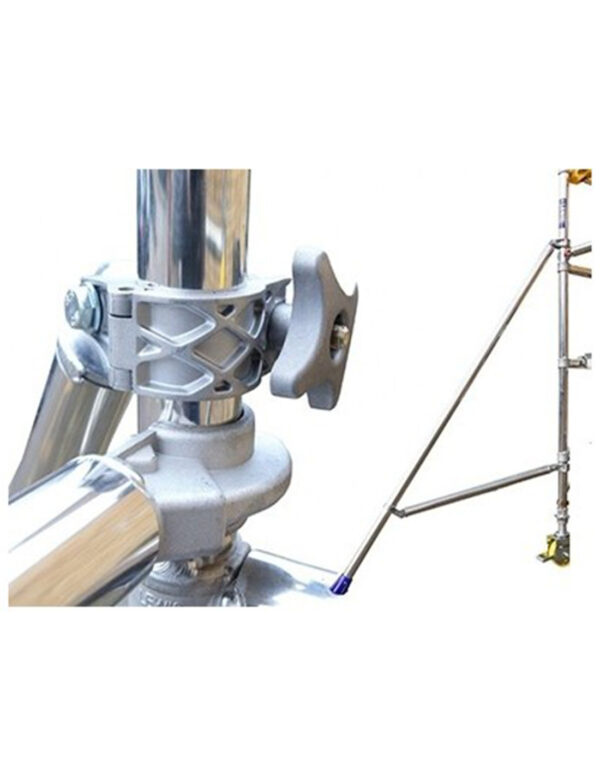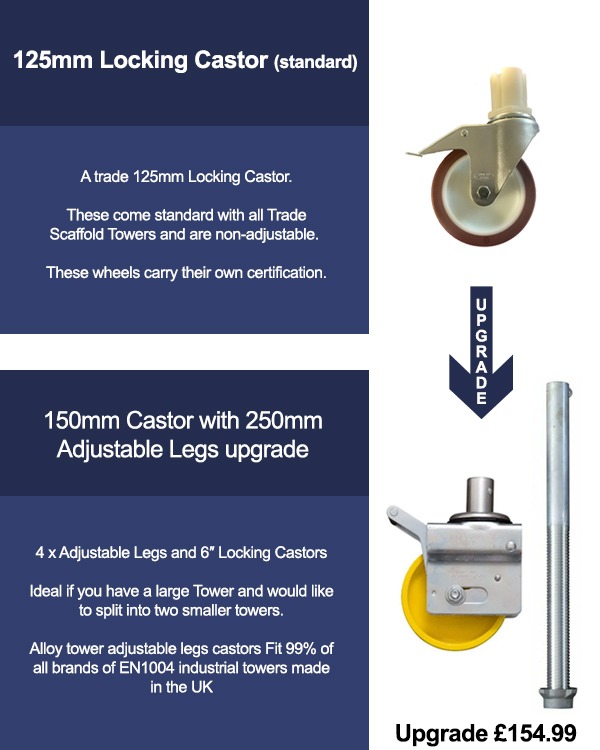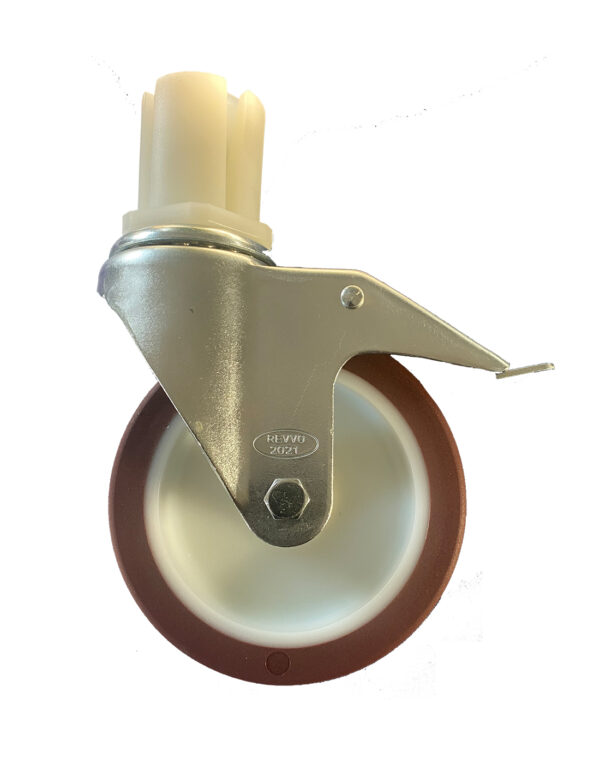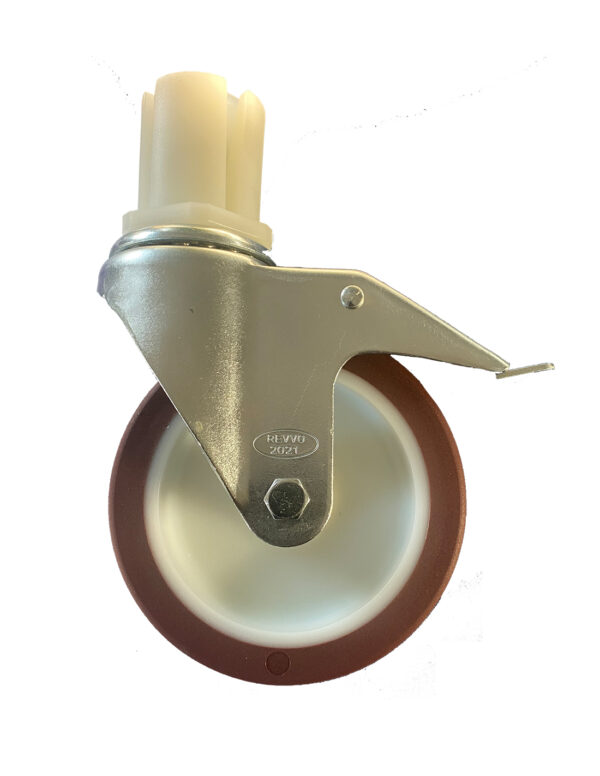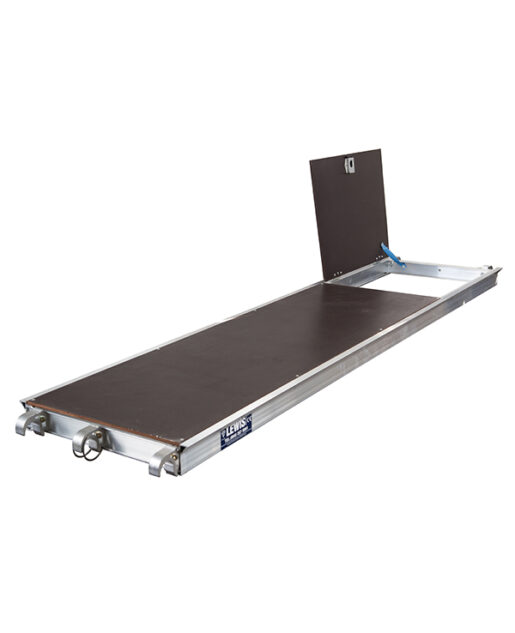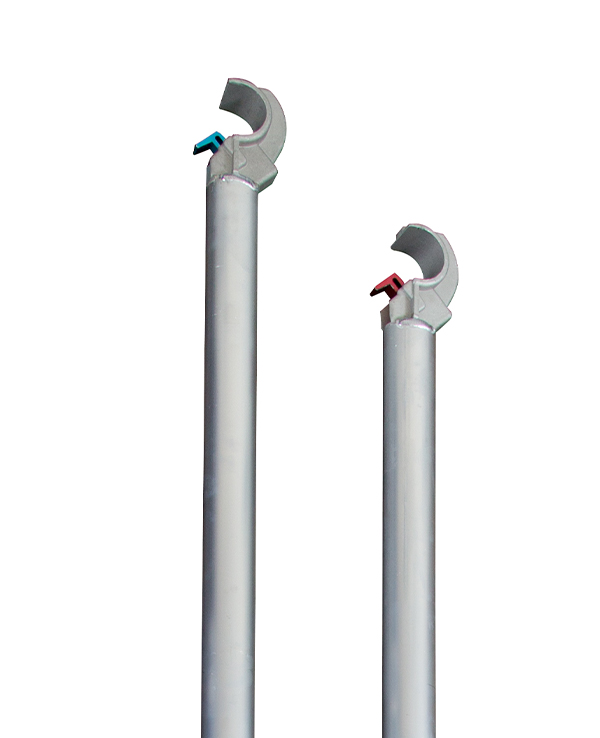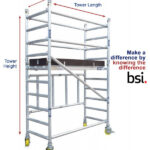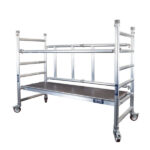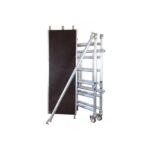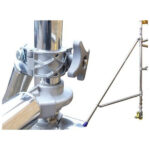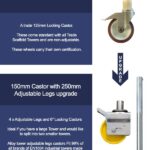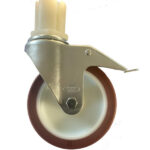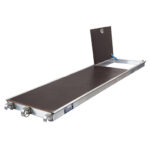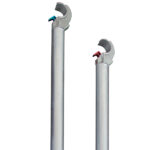 LEWIS Trade Folding Towers (Miniscaff)
Our Trade Folding Towers (Miniscaff) were specially designed for one person to easily erect. 
This small scaffold tower is highly popular amongst the trades, including painters and decorators to electricians, due to being the safest alternative to extension ladders. It's also customisable with 7 different working heights to choose from. Starting with the very low-level working height of 2.6m (platform height 0.6m) right up to 8.1m (platform height 6.1m).
It's a small, compact unit, making it effortless to transport and store in most small vans and estate cars. It comes with a folding base, a trap door platform, a couple of castors and braces. 
Rest assured that when you invest in our mini range, you'll receive trade folding towers that comply with BS1139 (Part 3) 1994 BSEN 1004. In addition, we, LEWIS Scaffold Towers, manufacture it in the UK, so we can guarantee it's of exceptional quality.
Choose your Tower size
£487.81 Inc VAT
£406.51 – £1,305.86 Exc VAT
Components
Information
Miniscaff Product Information
1.8m Length x 0.78m Width
Quick and easy to erect!
Fits easily into most small vans or estate cars
Very simple and Ideal if you are using the tower alone
Made from 2" Tube & has a max Load Per Platform of 275kg
1 piece Folding toe-board set
Base can be used alone, or increased by a further 3 lifts which can give an extra 6 platform heights (using extra components)
Colour coded braces for easy assembly (RED & BLUE)
Made from 50.8mm Diameter Tube ? Inferior Imported DIY Towers have a 35mm ? 40mm Diameter.
Based on the robust industrial tower specification using the same tube, brace hook & platforms as our Industrial Towers
Base can be used alone, When you purchase your maximum Height, you can also place your platform in lower heights in increments of 250mm
Complies to BS1139 (Part 3) 1994 BSEN 1004
This System Is not To Be confused with the inferior DIY Imports Online. We Produce Our Tower in London, And The Spec and Quality Of our towers cannot be beaten.
WE SUPPLY HANDRAIL AND KNEE RAIL BRACES ON EACH PLATFORM AS REQUIRED BY WORKING AT HEIGHT REGULATIONS.
Brand Name
Miniscaff
Imports
Diameter of tube
Very very Important for the overall Stability of the Tower
50mm Diameter
39mm Diameter
Diameter of braces
Very Important for the overall rigidity of the Tower
50mm Diameter tube with colour coded brace hooks, as per industrial Scaffold Towers Spec
25mm Diameter tube
Frame structure
Fully welded as per Industrial Scaffold Towers spec
Metal bent over at ends
Frame Locks
2 x 50mm Heavy duty casting
None
Safe Working Load
275kg per platform, same high quality material and spec as an industrial Scaffold
various
Key quality components that make our Trade Folding Towers the best and safest on the market.
Not to be confused with the DIY / Trade imports
| | | | | |
| --- | --- | --- | --- | --- |
| | | | | |
| | | | | |
| Platform Hook With Safety Clip | | Platform Latch | | Adjustable Leg & Wheel |
| | | | | |
| | | | | |
| | | | | |
| Folding Base | | Hinge On Trade Tower | | Locking Elbow |
| | | | | |
| | | | | |
| | | | | |
| Trade Tower Wheel | | Spigot | | Tower Frame Clip |
| | | | | |
| | | | | |
| | | | | |
NOTICE:
We take health and safety very seriously, that's why we make sure our components contain the extra mechanisms and fittings needed. Unfortunately some of our competitors fall short of this, so be aware!
Why pay more?

We are passionate about British made, craftsman built, high quality products.
As you deal direct with the manufacturer, there are no middlemen, no shops, no dealers, making our prices exceptionally good value. all at factory direct prices!


Sold to the hire industry, tradesman & end users throughout the UK at realistic prices.
Questions to ask before you buy?
Health & Safety Executive?
Do you want to comply with The
Do you want a British standard KITEMARKED product
Looking for a quality scaffold tower system at the right price?
Want to deal direct with no middleman adding their margins?
Do you want to get this purchase right?
If you have any questions regarding what size towers you should be purchasing or even what type of scaffolding would be correct for you, please do not hesitate to contact us.
We are here to help with all your access needs no matter how low. As of 2010, we now have our own
in-house health and safety officer
available to answer all your questions on best practices and procedures when dealing with working at height. He will also be available to answer question not just related to scaffold towers but all types of health and safety.