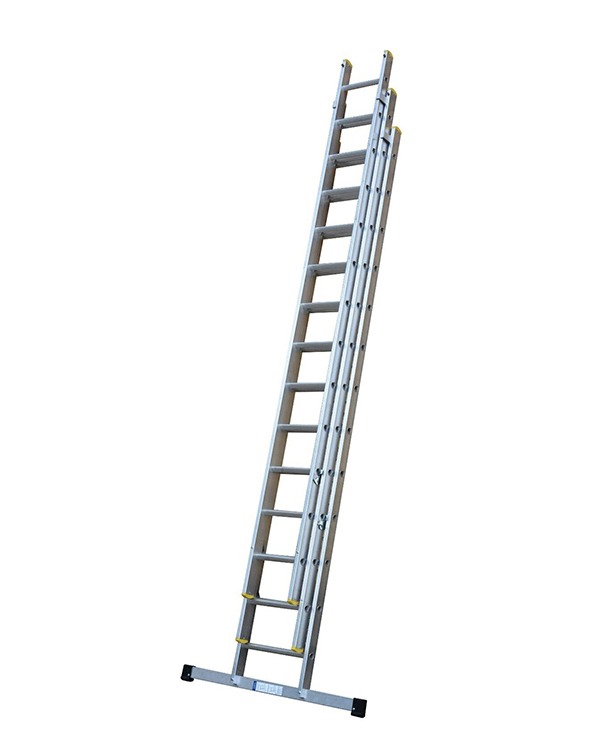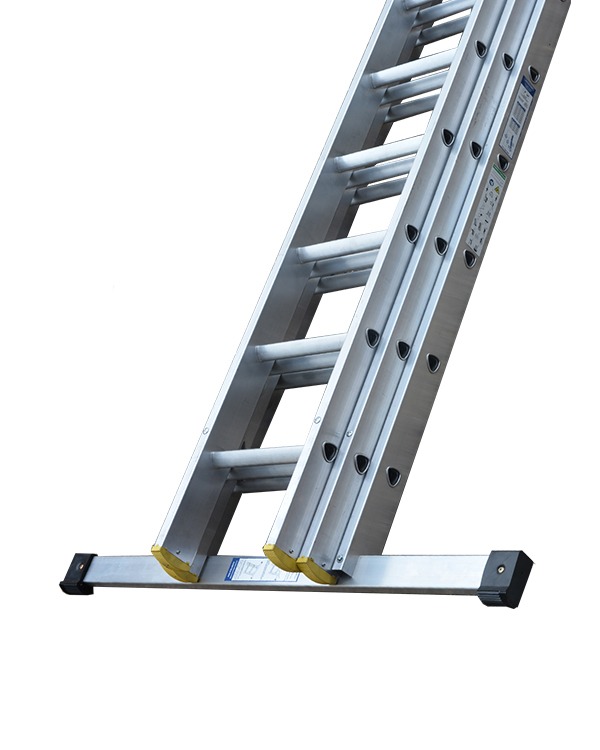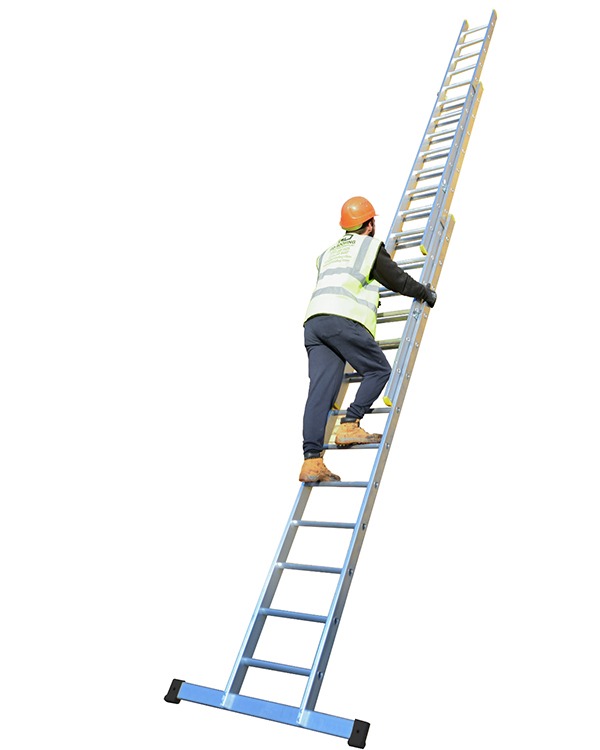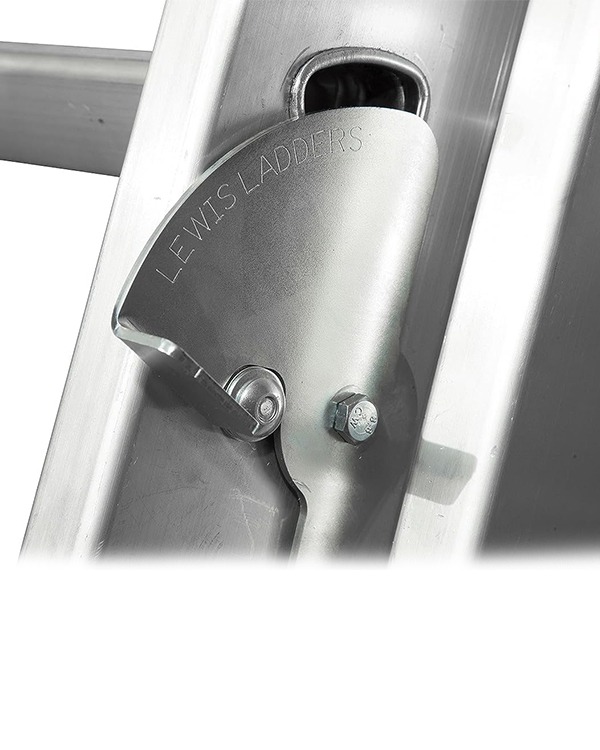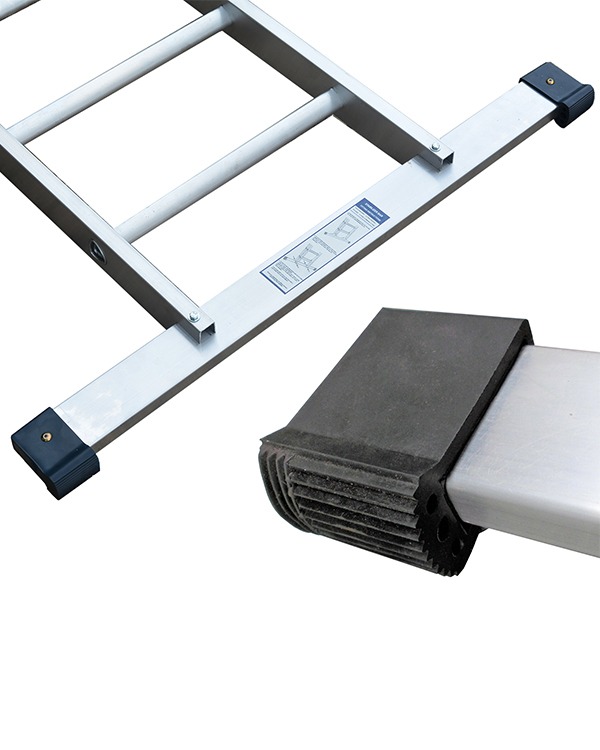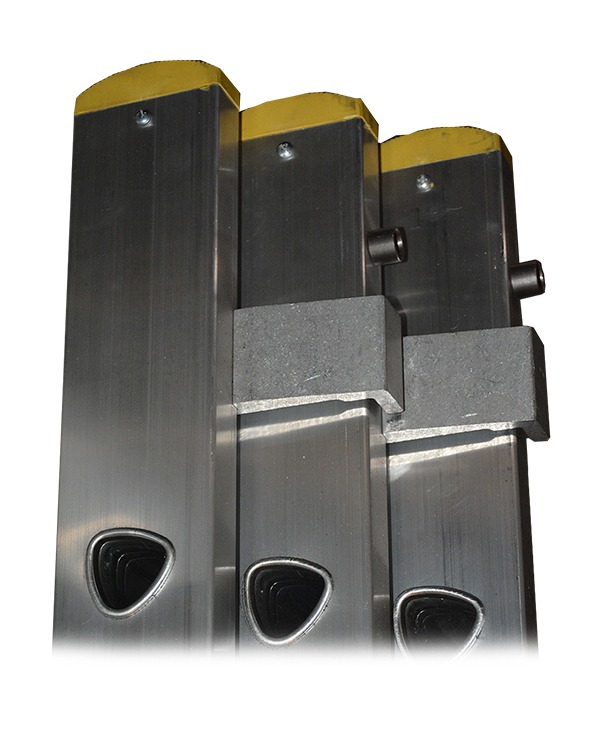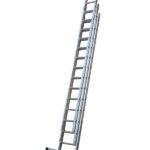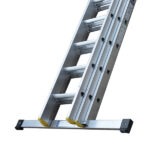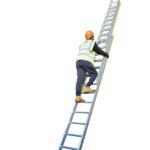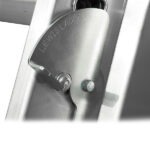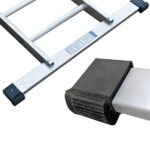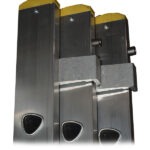 Trade Triple Extension Ladder
This trade triple extension ladder:
Manufactured to the new EN131 Professional standard
TriQuad omnidirectional tread pattern Rubber Feet fitted to Stabiliser Bar that has passed the stringent EN131 Slip Test on laminated float glass with virtually zero ladder base movement
Rectangular 'box' section sides for extra strength and rigidity and unique twist-proof rungs
Large 'D' shaped rungs positioned at the correct angle for maximum comfort
Non-slip feet fitted to the ends of the Stabiliser Bar
Ideal for DIYers and tradespeople
150 kg load capacity
The ladders are covered with a

lifetime warranty

against faulty materials or workmanship
Please note that due to the recent changes in standards, the sections of this ladder no longer separate
Engineered to meet the stringent EN131 Professional standards and designed for the needs of tradespeople, this trade triple extension ladder offer a range of features to enhance safety, stability, and durability.
Our TriQuad omnidirectional tread pattern, combined with rubber feet fitted to the Stabiliser Bar, ensures exceptional grip and stability. In fact, these ladders have successfully passed the rigorous EN131 Slip Test on laminated float glass, guaranteeing minimal ladder base movement. To provide utmost strength and rigidity, the ladder sides are constructed using rectangular 'box' sections. This innovative design eliminates any twist or wobble, offering you a reliable and secure platform for your work. The trade ladder rungs are uniquely twist-proof, further enhancing stability and peace of mind while you climb. We prioritise your comfort during usage, which is why our ladders feature large 'D' shaped rungs positioned at the optimal angle. This ergonomic design provides maximum comfort, reducing strain and fatigue during extended use. Non-slip feet are fitted to the ends of the Stabiliser Bar. These feet provide additional grip and ensure that the ladder remains firmly in place, minimising the risk of accidents or slippage.
If you require a ladder with a load capacity of up to 175 kg, consider our triple heavy duty ladder.
£190.33 Inc VAT
£158.61 – £257.11 Exc VAT
Information
EN131 Professional Triple Extension Ladders
| Product Code | Closed Length | Open Length | Rungs per Section | Weight (Kg) | Width (mm) | Stabiliser Bar Width (mm) |
| --- | --- | --- | --- | --- | --- | --- |
| GBX320 | 2.0M | 5.0M | 7 | 14.5 | 490 | 1000 |
| GBX325 | 2.5M | 5.5M | 9 | 19.5 | 490 | 1000 |
| GBX330 | 3.0M | 7.0M | 11 | 22.5 | 490 | 1000 |
| GBX335 | 3.5M | 8.5M | 13 | 29 | 490 | 1200 |
| GBX340 | 4.0M | 10.0M | 15 | 34 | 490 | 1200 |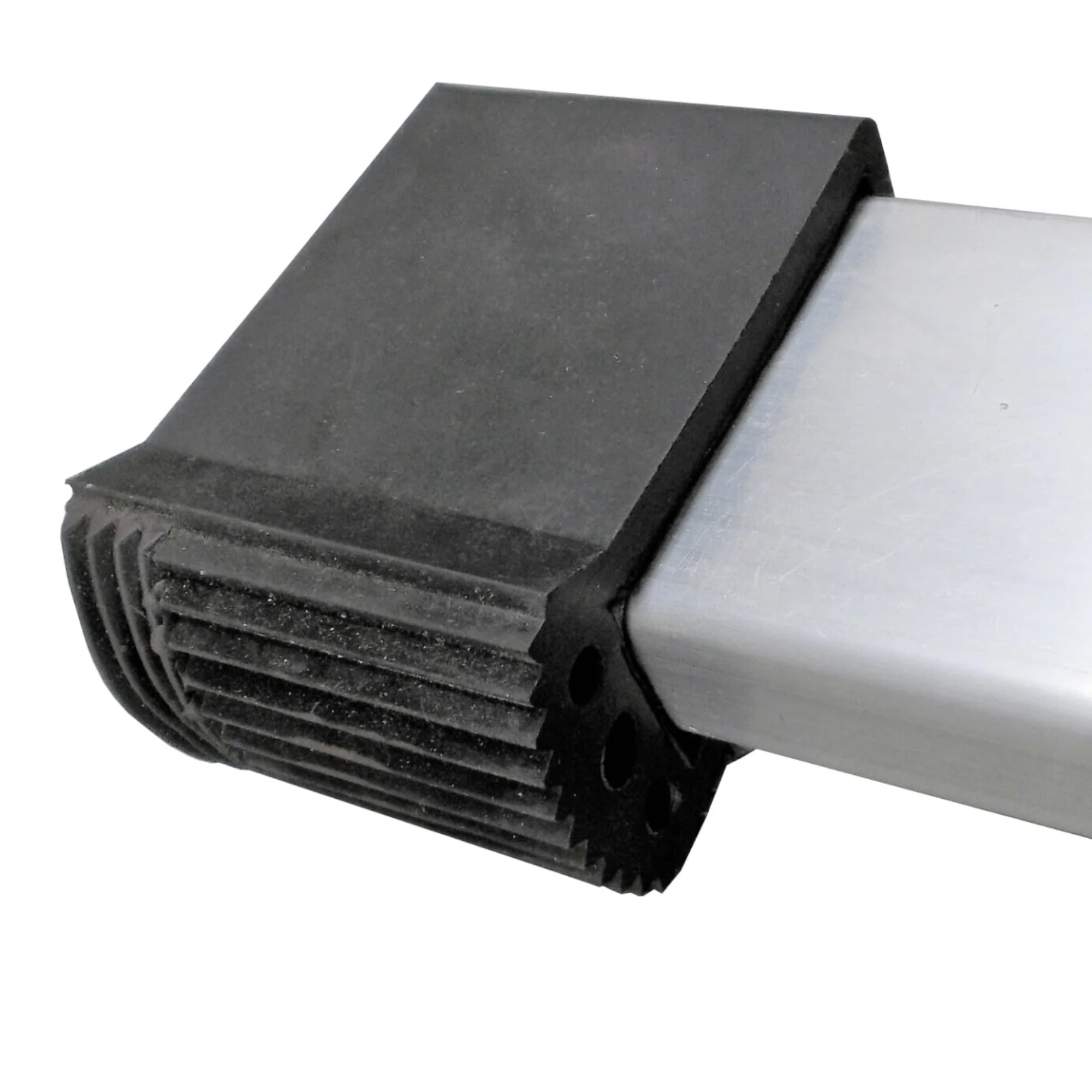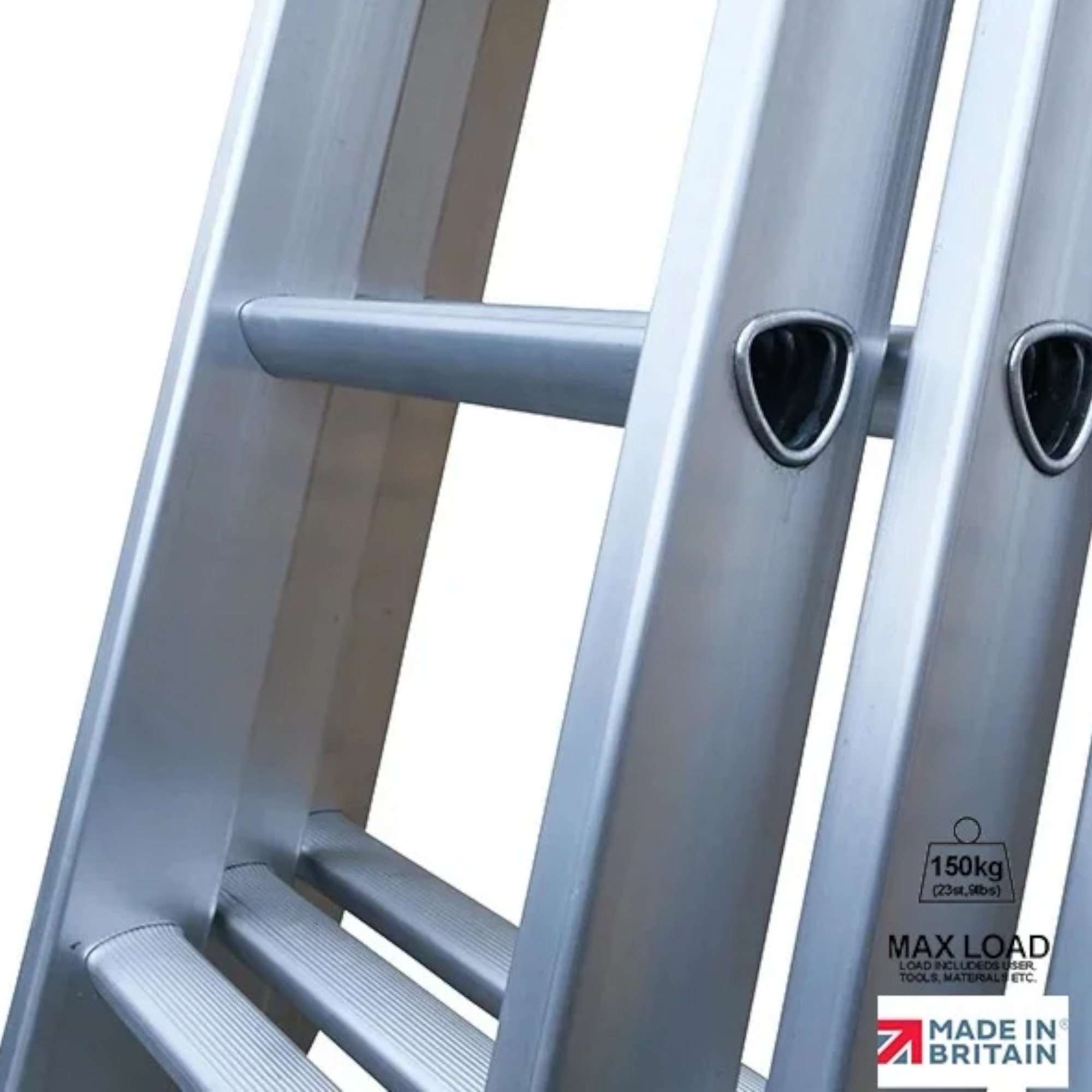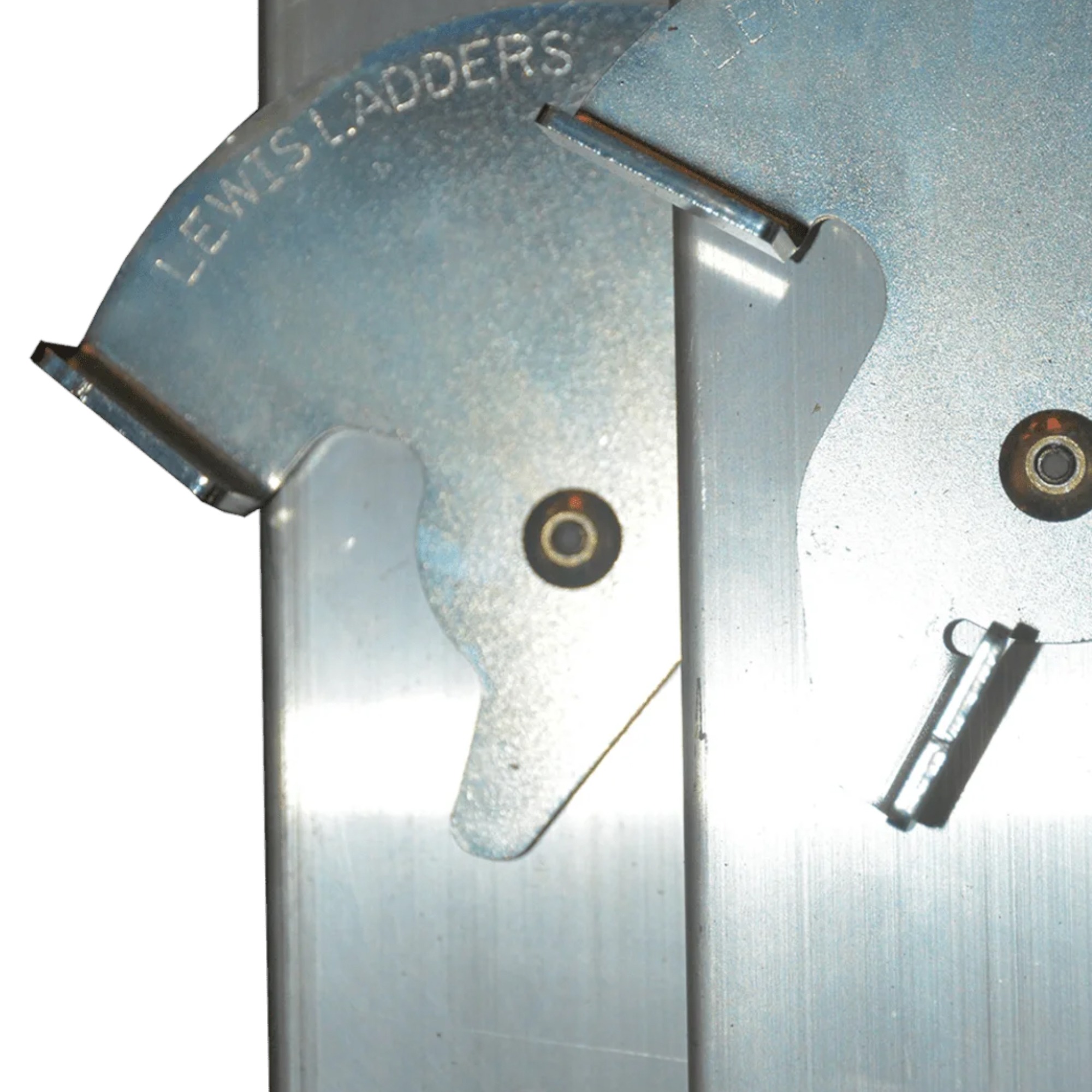 INFORMATION
Towers & Sanders Ltd have designed & manufactured our own Brand of Access Equipment here in the UK since 2003. Our products comply with international standards old and new, including BS EN131-1993, BS1129, BS2037 Class 1,
Quality Assured Professional Extension Ladders
Our Company works to the highest standards and is proud to achieve a formal Quality Management System registered to BS EN ISO 9001:
Adjustable height. No matter what height you're working at, extension ladder can be set to match for your convenience.
Ease of storage. Being able to collapse to almost half the extended length makes storing the double extension ladder convenient. It also makes it easier to transport.
Safe to use. With any ladder, user safety should always be a number one priority. Our quality double extension ladders come with a variety of safety features like secure non-slip grip PVC rubber feet to ensure that you're safe at all times during use.
Below are some very useful links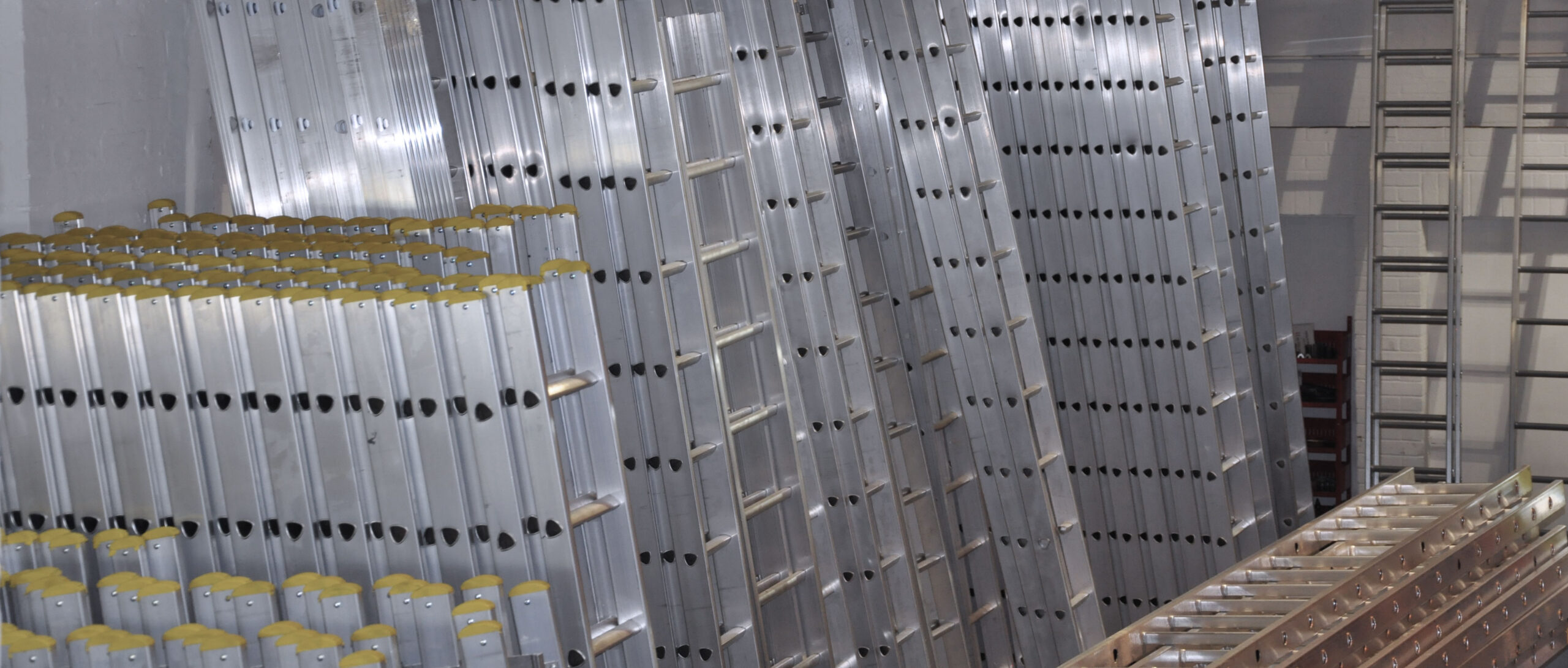 Questions to ask before you buy?
Health & Safety Executive?
Do you want to comply with The
Do you want a British standard KITEMARKED product
Looking for a quality scaffold tower system at the right price?
Want to deal direct with no middleman adding their margins?
Do you want to get this purchase right?
If you have any questions regarding what size towers you should be purchasing or even what type of scaffolding would be correct for you, please do not hesitate to contact us.
We are here to help with all your access needs no matter how low. As of 2010, we now have our own
in-house health and safety officer
available to answer all your questions on best practices and procedures when dealing with working at height. He will also be available to answer question not just related to scaffold towers but all types of health and safety.