LEWIS Stair Podiums
British Made Stair Podiums
The unit is a safe and stable solution for work required on staircases and steps. We provide different options with stabilisers – depending on your requirements. We can provide the podiums with telescopic stabilisers or fixed ones. If your work is not around a stairwell or steps, then you may wish to consider the LEWIS industrial podium steps.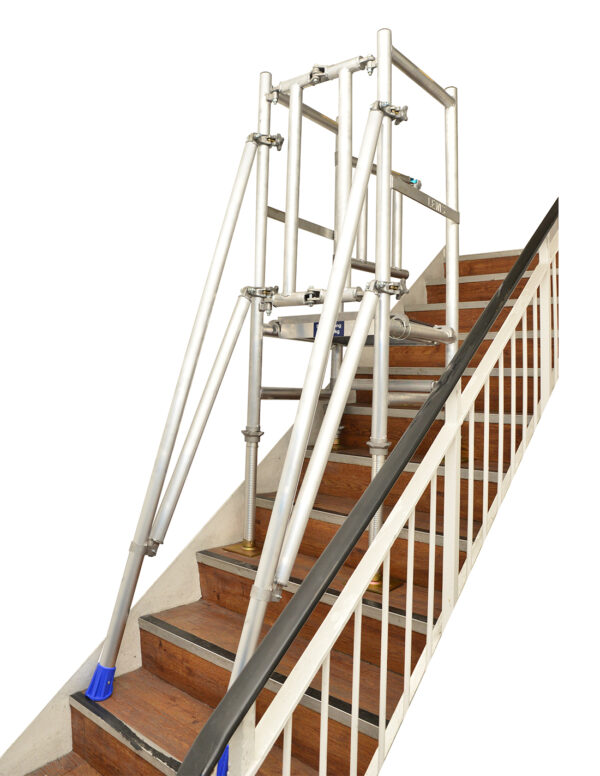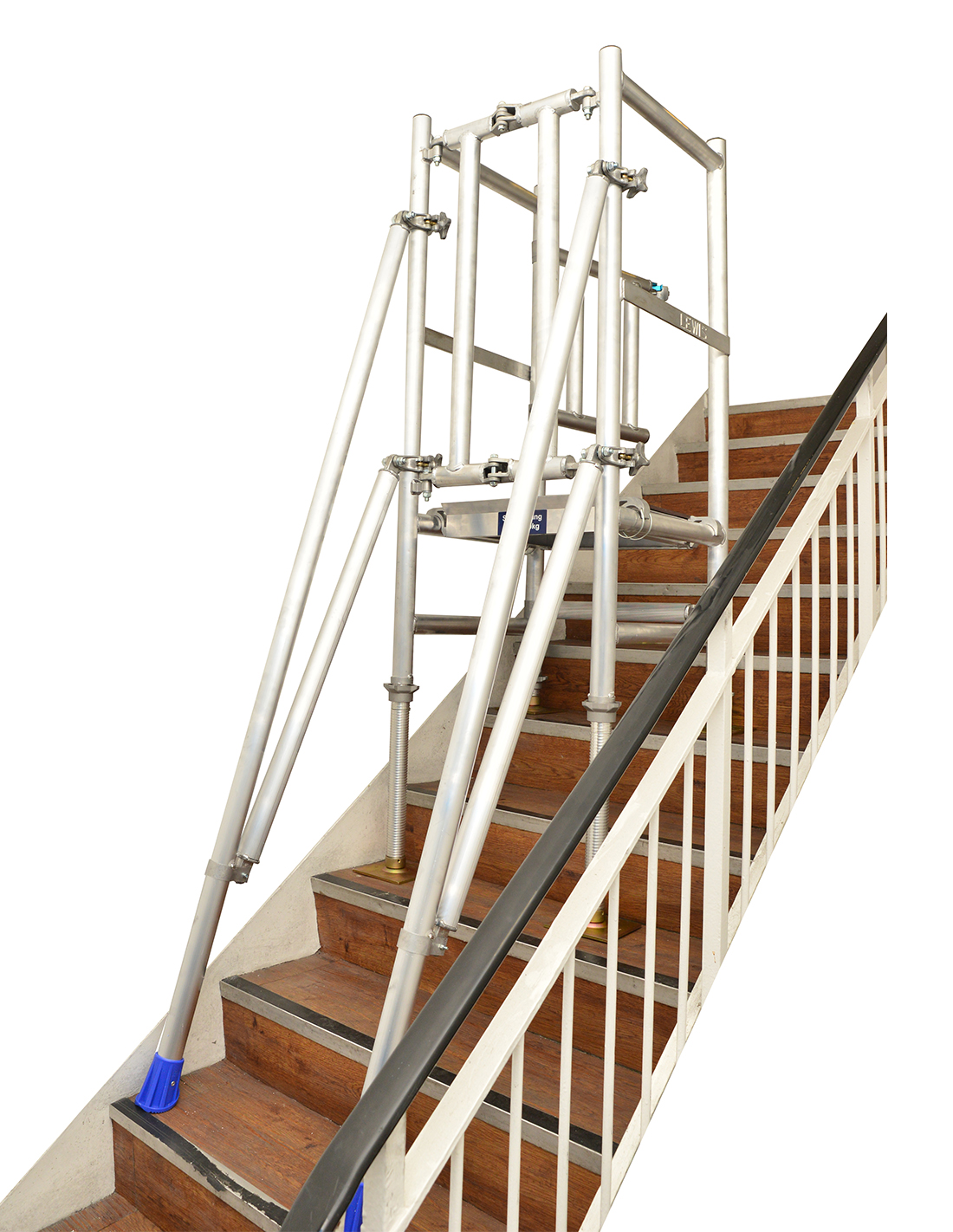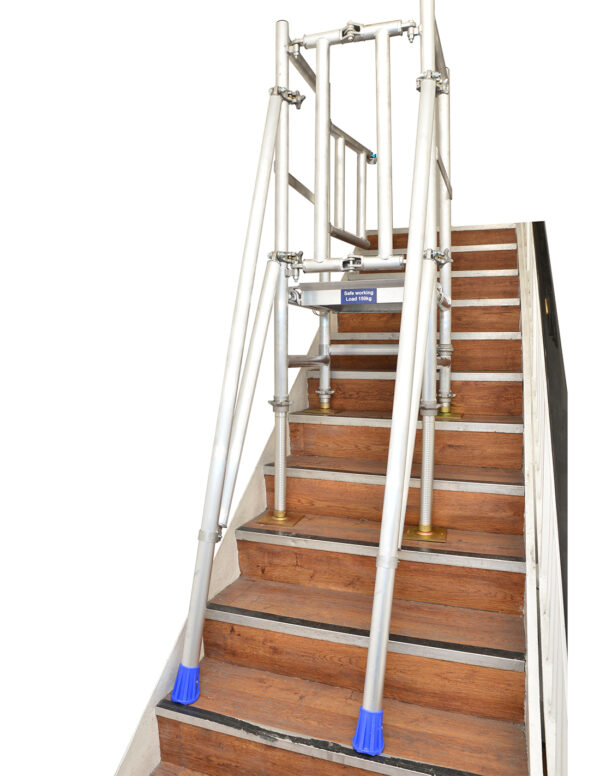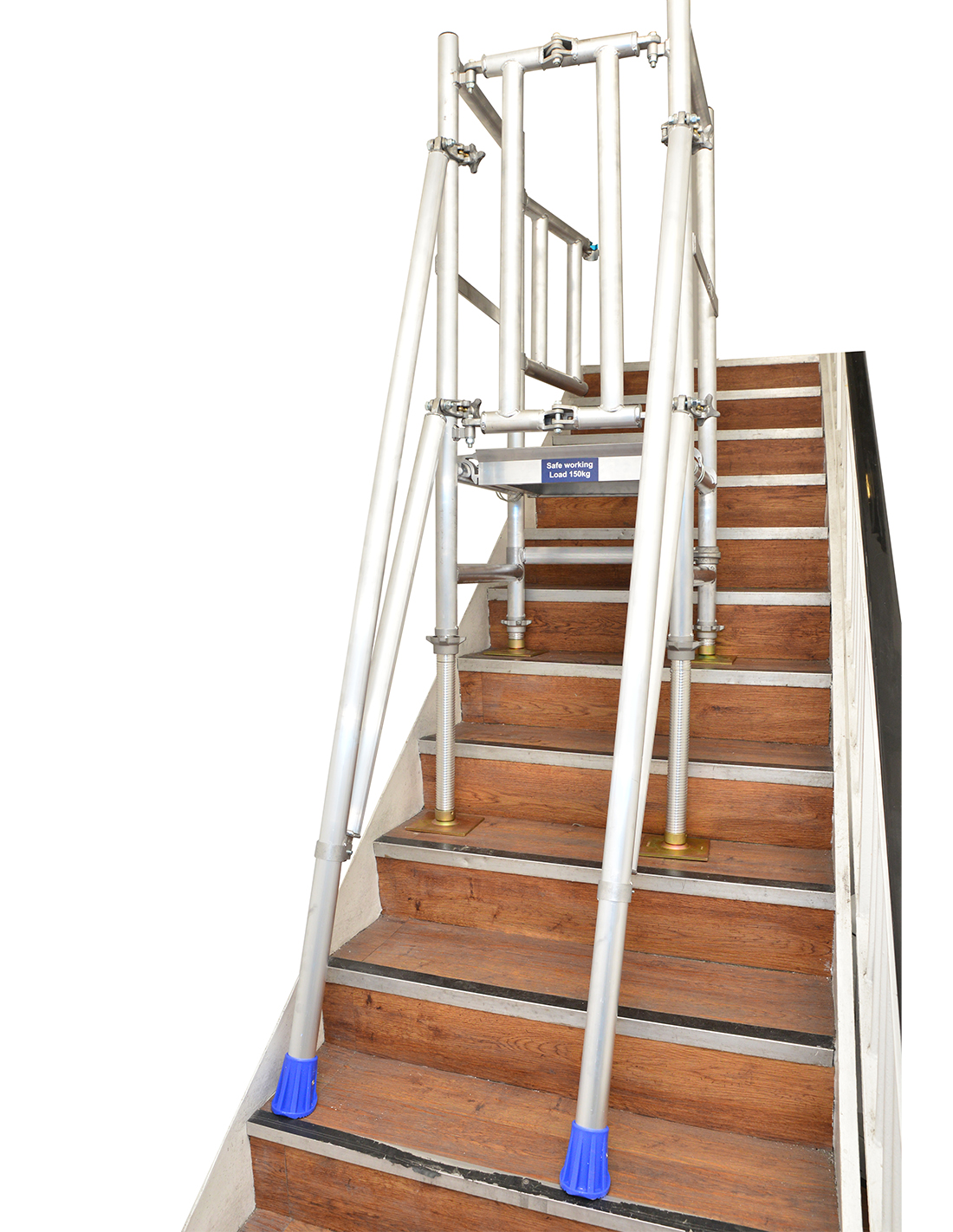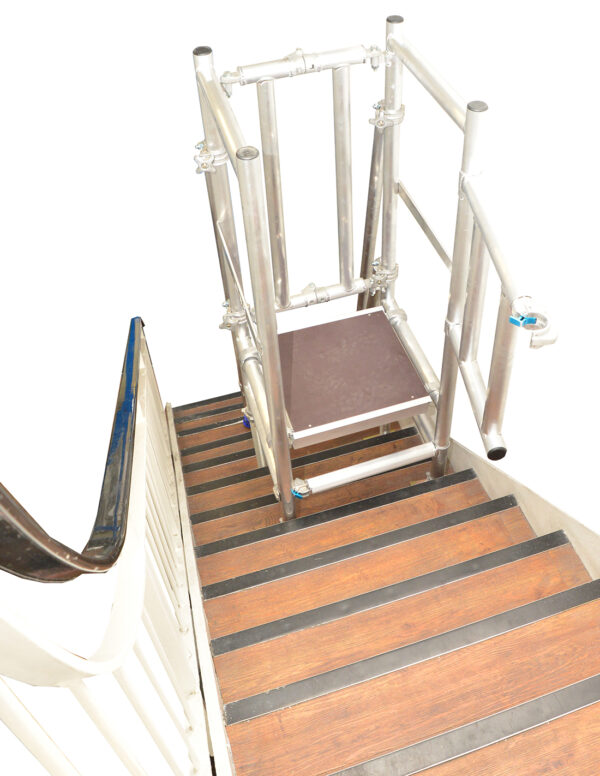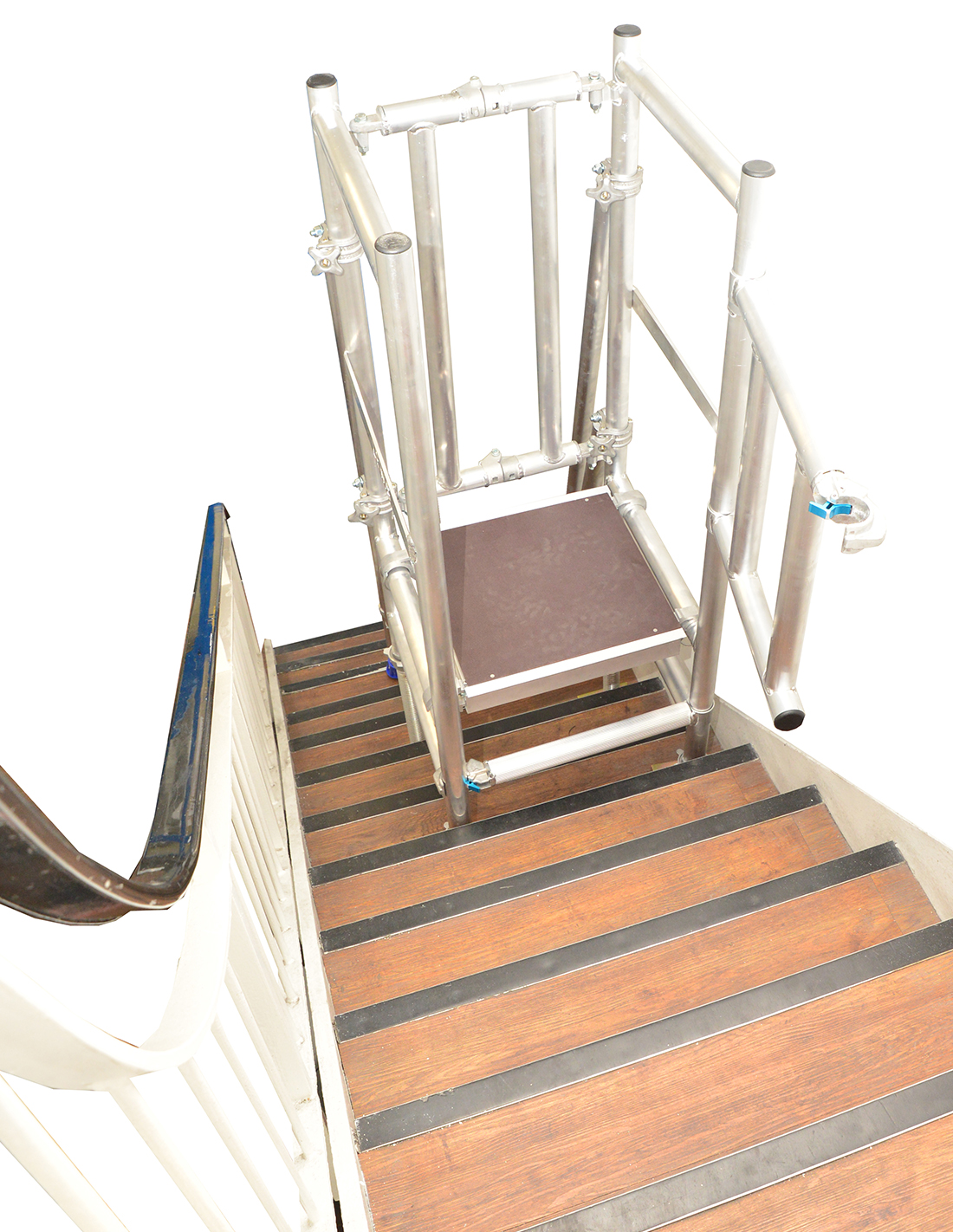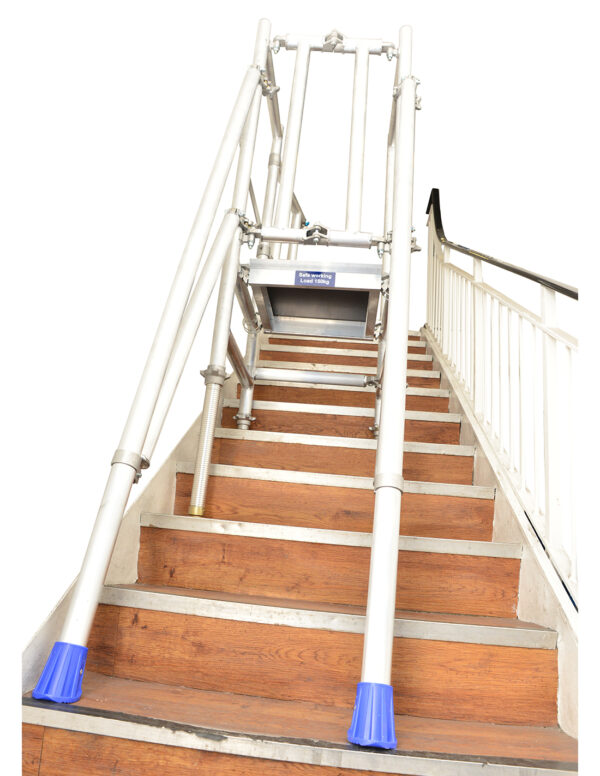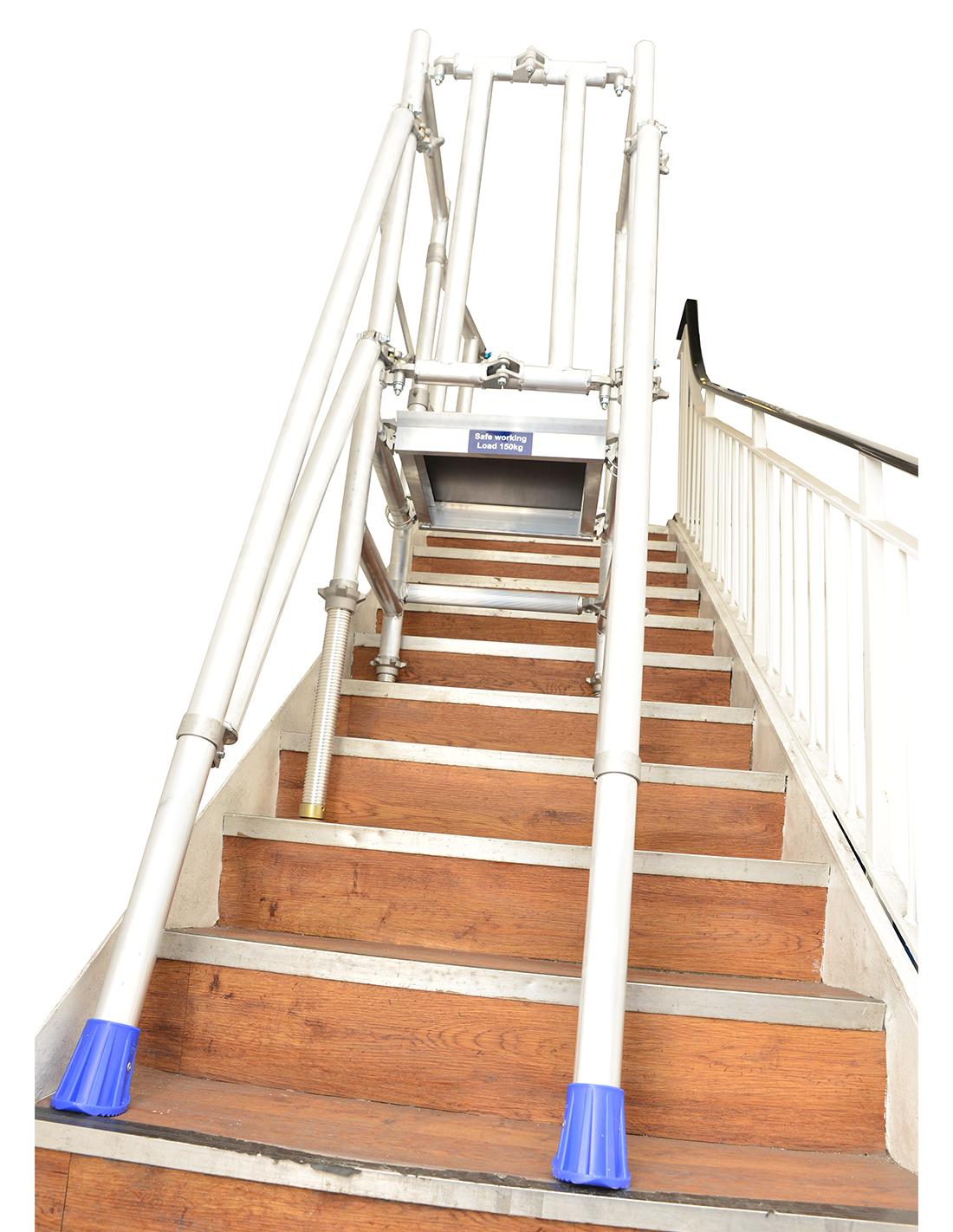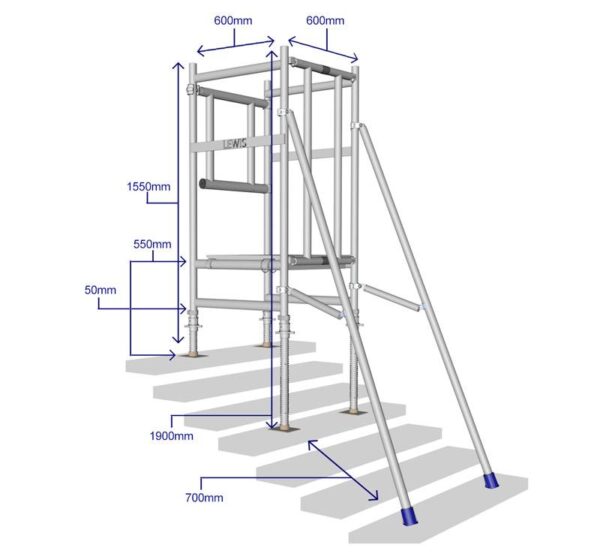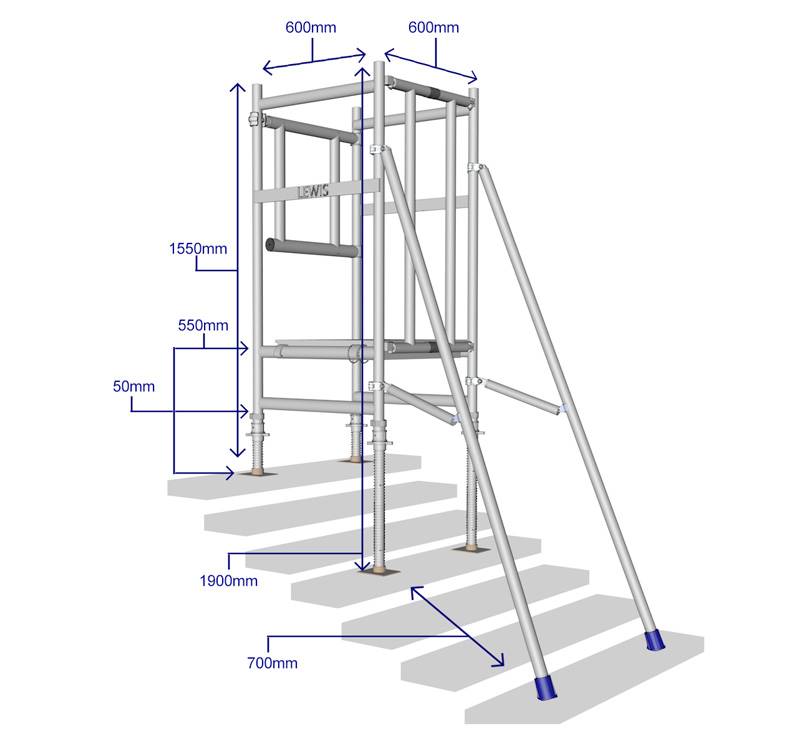 Stair Podiums
£535.00 +VAT
Safe access on stairwells with our new Stair Podium Tower.
Our Stair Podium Tower has 600mm Long x 600mm wide, a working height up to 2.55m and a platform height of 250mm & 550mm.
No-slip adjustable footplates secure the base of the stair podium, and with a platform length of 250mm & 550mm.

LEWIS Stairwell Towers
The LEWIS Stairwell Tower is a fantastic solution to all those whom have trouble with access on a staircase. These are suited to a wide range of trades including, electricians, painters, decorators and sign fitters. The Stairwell tower is a much safer alternative to using ladders & steps. The units are very simple for one person to erect.
The towers are interchangeable with the LEWIS Industrial Towers, Miniscaff Towers & 8 Rung Towers.
Why pay more?

We are passionate about British made, craftsman built, high quality products.
As you deal direct with the manufacturer, there are no middlemen, no shops, no dealers, making our prices exceptionally good value. all at factory direct prices!


Sold to the hire industry, tradesman & end users throughout the UK at realistic prices.
Questions to ask before you buy?
Do you want to comply with The Health & Safety Executive?
Do you want a British standard KITEMARKED product
Looking for a quality scaffold tower system at the right price?
Want to deal direct with no middleman adding their margins?
Do you want to get this purchase right?
If you have any questions regarding what size towers you should be purchasing or even what type of scaffolding would be correct for you, please do not hesitate to contact us.
We are here to help with all your access needs no matter how low. As of 2010, we now have our own
in-house health and safety officer
available to answer all your questions on best practices and procedures when dealing with working at height. He will also be available to answer question not just related to scaffold towers but all types of health and safety.
For jobs around stairs and steps, you can rest assured that the LEWIS stair podiums are produced with the same high-quality specification materials that are used in all our industrial products. The LEWIS Stair Podiums fully comply with the latest
UK regulations
, product standards and requirements