The
UK's Number One

Manufacturer of Scaffold Towers

LEWIS Scaffold Towers manufacturers and supplies British quality scaffold towers and other access equipment since 2004.
*All prices exclude VAT
BSEN1004 3T Industrial Ladder Scaffold Towers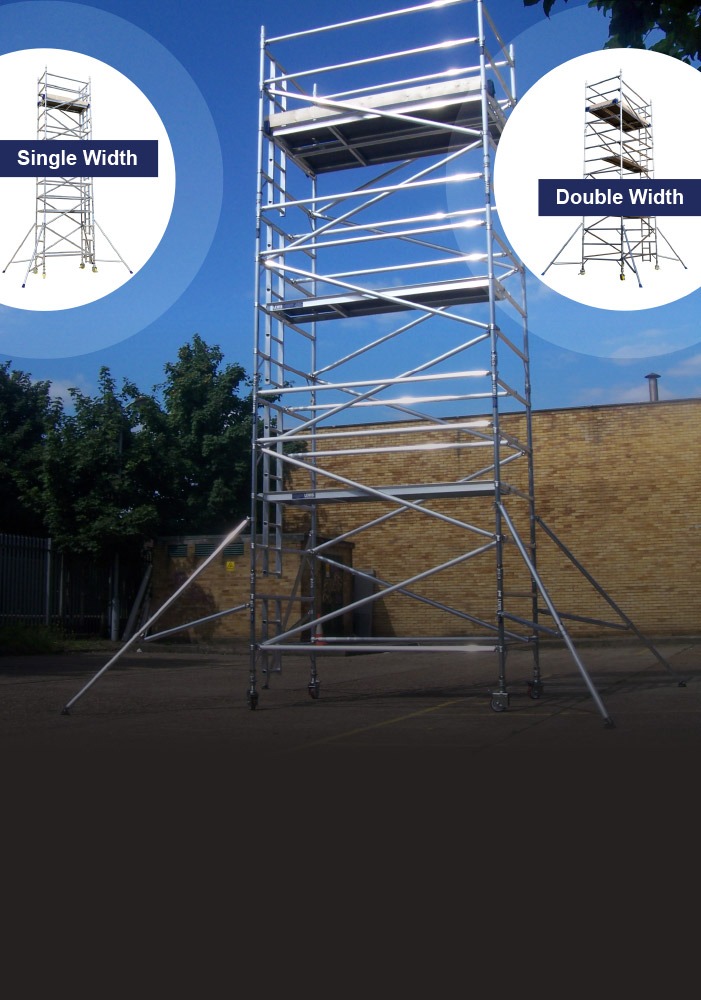 Single Width & Double Width Scaffold Towers
Tower Heights up to 12.2m!
From
£542.82
Choose your Size today
Trade Folding Towers (Miniscaff)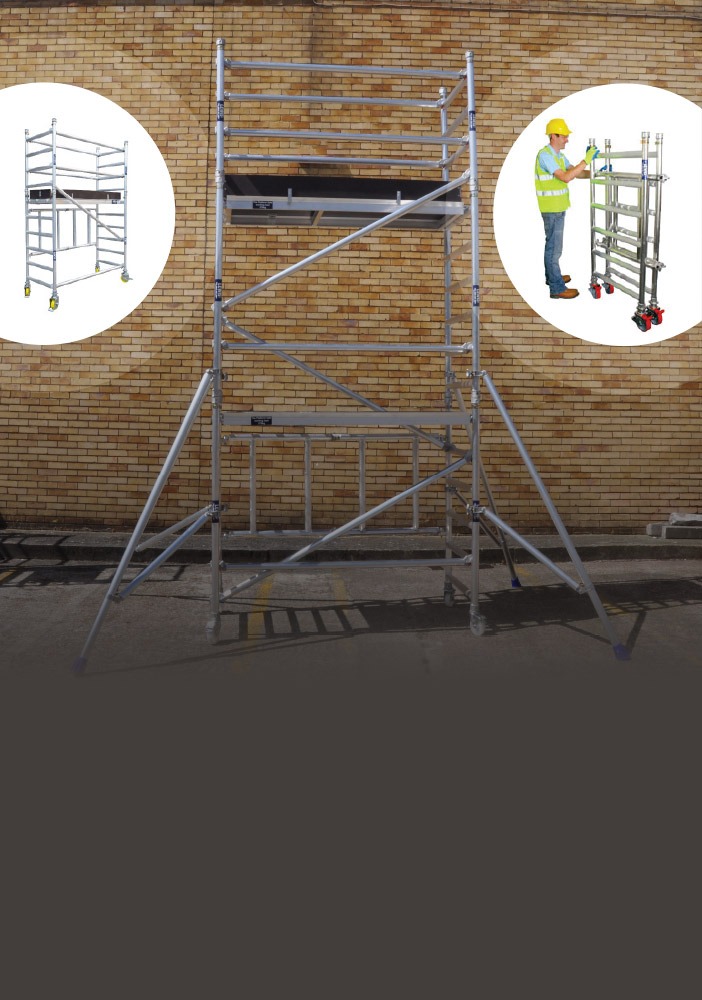 The Miniscaff Tower is designed for simplicity, one person to use & easy storage. A great lightweight tower for indoor and outdoor use. An ideal commercial and domestic scaffold tower.
From
£380.04
Choose your Size today
We Make Other Scaffold Towers to Suit Your Needs
Selling Industrial Access Towers Since 2004 Without a Middle Man!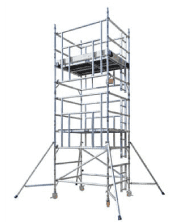 Advanced Guard Rail Scaffold Tower
Fr

£1020.94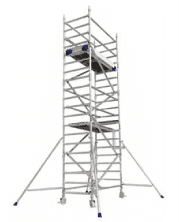 250 Scaffold Towers (8 Rung)
Fr

£654.91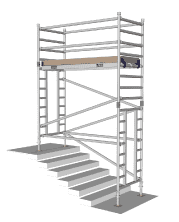 Stairwell Scaffold Towers
Fr

£764.99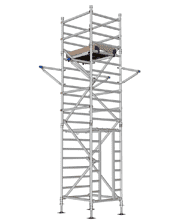 Liftshaft Towers
Fr

£943.99
Welcome to LEWIS Scaffold Towers
Scaffold-Tower.co.uk is the official online website for all LEWIS Scaffold Towers and Access Towers. It is the only place where you can buy the complete LEWIS scaffold tower range under one roof and at the manufacturer's prices.
LEWIS Scaffold Tower offers safe, research-proven UK-manufactured products that produce real access solutions – it's why we're trusted by so many tradesmen and businesses across the UK. The whole process from manufacturing every scaffold tower to delivery is managed by us, so you can be assured the service, quality and trust from our website will be to the same high standards as you have come to expect from our products. We will not make any outrageous claims about 'miracle' scaffold towers, and strive for accurate product descriptions across the board.
We have a dedicated customer service centre for placing orders and account management. Our customer service team is also happy to help you with any aluminium scaffold tower or access equipment advice you may need, such as helping you decide the right products for you. As a family-run business, we welcome any feedback you may have, as we are continually striving to improve our service.
We have the scaffolding and height access solutions that fit any project requirement. Whether you need standard towers or bespoke towers, we stock a wide range of aluminium scaffold tower products including, mini scaffold towers, podium steps, industrial span towers as well as more specialised equipment like advanced guard rail towers (AGR) and scaffolding accessories. AT LEWIS Scaffold Towers, we are proud to be the UK's leading manufacturer of scaffolding towers.
BSEN1004:2020 - Important Changes You Need to Know!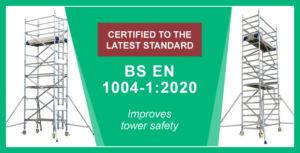 The standards for towers set out the design rules manufacturers should follow, such as the critical safety features which must be included, the performance requirements and the essential dimensions.
Updating and revising those standards is an important process that continually improves tower safety.
What are the new tower standards?
Towers for sale or hire in the UK are covered by either BS EN 1004 or BS 1139-6. Which standard applies depends on the type of tower.
EN 1004: mobile access towers
Let's begin with the basic EN 1004 mobile access tower – a straightforward but versatile piece of access equipment. By definition, an EN 1004 mobile access tower is a freestanding, single bay structure with four legs and wheels (so that it's mobile). It has only one working platform at a time and can reach a maximum platform height of 8m outdoors and 12m indoors. They're generally made of aluminium or GRP (fibreglass).
A revised European standard for these towers was published in November 2020, known as EN 1004-1:2020 (published by BSI in the UK as BS EN 1004-1:2020). It replaced EN 1004:2004, the previous version, which was then withdrawn in November 2021. The -1 in the number means part 1.
Alongside that came a new second part to the standard, which covers the drafting and content of instruction manuals for these scaffold towers. This standard, which was published in November 2021, is EN 1004-2:2021 and the new part 2 replaces the now withdrawn standard EN 1298.
The main changes in EN 1004 affecting users are:
Low level towers (under 2.5m), often called room scaffold towers, are now covered by the standard for the first time. This means you might now need stabilisers on some of these towers where they were not previously required. To find out, check the latest copy of the instruction manual for the tower.
New safeguards have been introduced to help prevent accidents, such as measures to prevent castor wheels falling out and a requirement for the platforms to be secured at both ends.
Shorter maximum distances between platforms will limit the distance of any potential fall
(max 2.25m, down from 4.2m).
Shorter maximum distance from the ground to first platform will again limit the distance of potential falls (first platform height 3.4m, down from 4.6m).
Instruction manuals will be more comprehensive and user-friendly.
Why Buy LEWIS Scaffold Towers?
How reputable is LEWIS Scaffold Towers?
LEWIS Scaffold Towers is a reputable manufacturer of mobile scaffold towers in the UK. We've been in business since 2004 and are renowned for our quality, durability, and safety when it comes to aluminium towers.
We have over 480 5-star rated reviews on Google and over 2,500 5-star rated reviews on TrustPilot. It's safe to say, we know what we're doing and our customers love that about us.
How will I receive my scaffold tower?
Following frequent poor service from external delivery companies, we invested in our own fleets of vans and drivers alongside comprehensive logistics software.
As a result, we're able to deliver scaffold towers from our factory to your front door throughout the UK without damage or loss of items. Typically, within a day or two of order.
What is the refund and return policy?
Return your scaffold tower within 30 days and in its original condition and packaging for a full refund unless it's bespoke or made to order. See our return and refund policy for more details.