The LEWIS 250 Industrial Tower - 8 Rung Tower System
British Made 250 Industrial Scaffold Towers
Our LEWIS 250 industrial tower offers increased flexibility in platform heights. Our 8 rung tower system fully complies with the latest UK regulations, product standards and requirements. Not only do we ensure the highest manufacturing quality, but our 8 rung towers are also certified to BSEN1004:2004. More... Our 8 rung tower has a 250mm pitch span frame for increased strength and stability, and can therefore be climbed at either end. Suitable for heavy-duty projects of all shapes and sizes, the LEWIS Climalloy industrial tower has a safe working load of 275kg per platform level up to a maximum of 950kg per tower (including self-weight).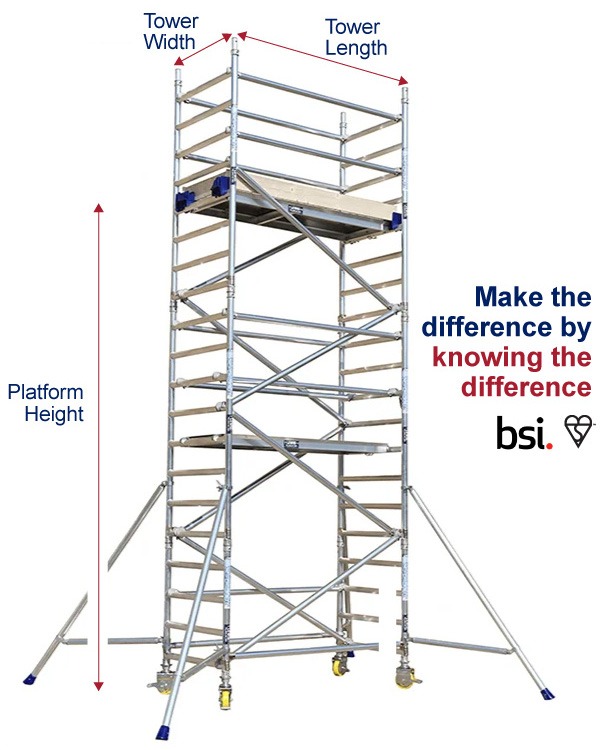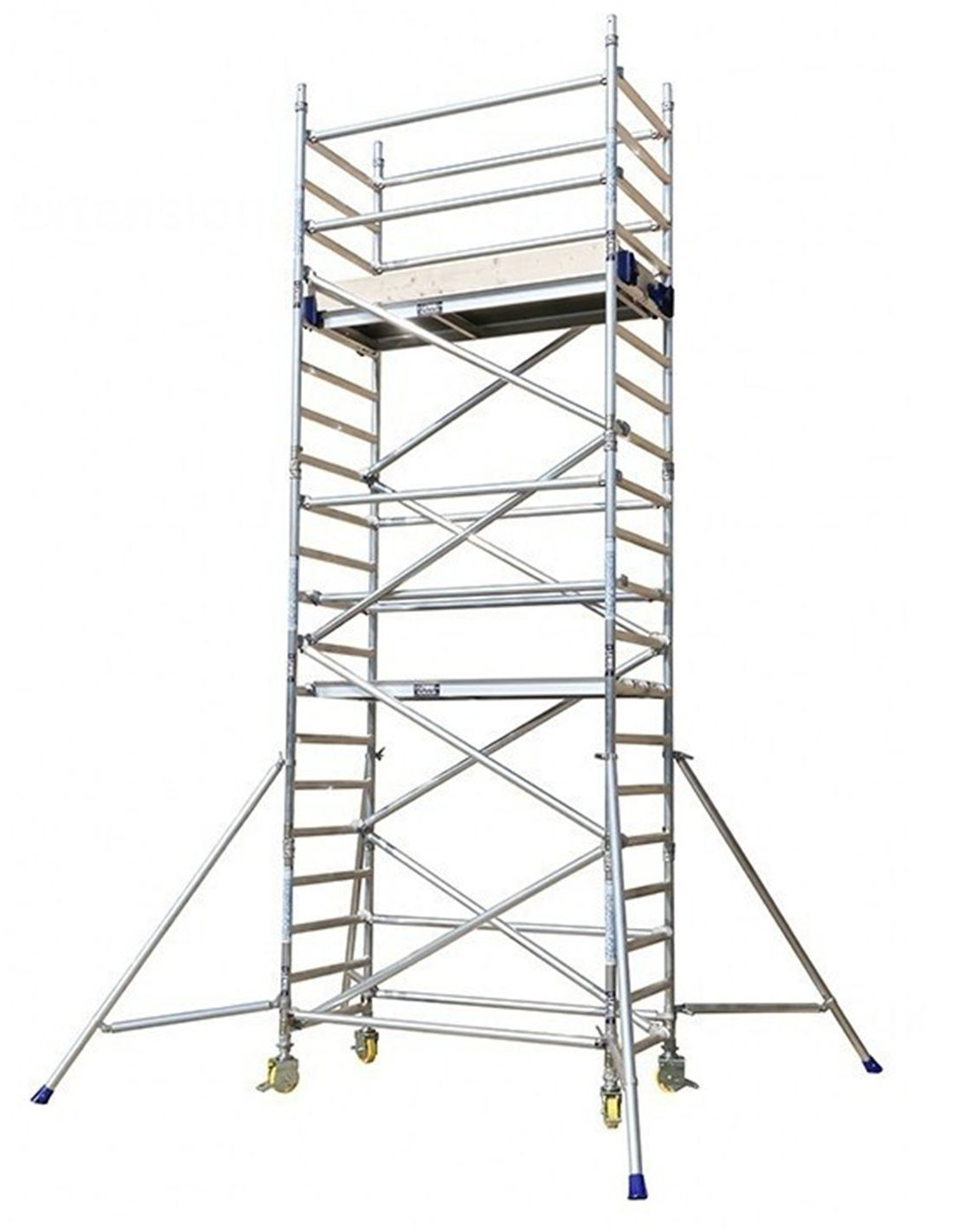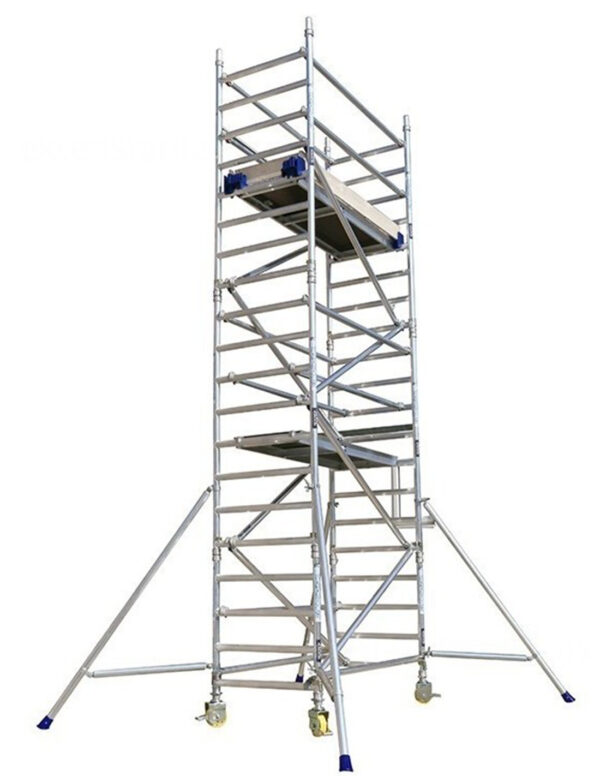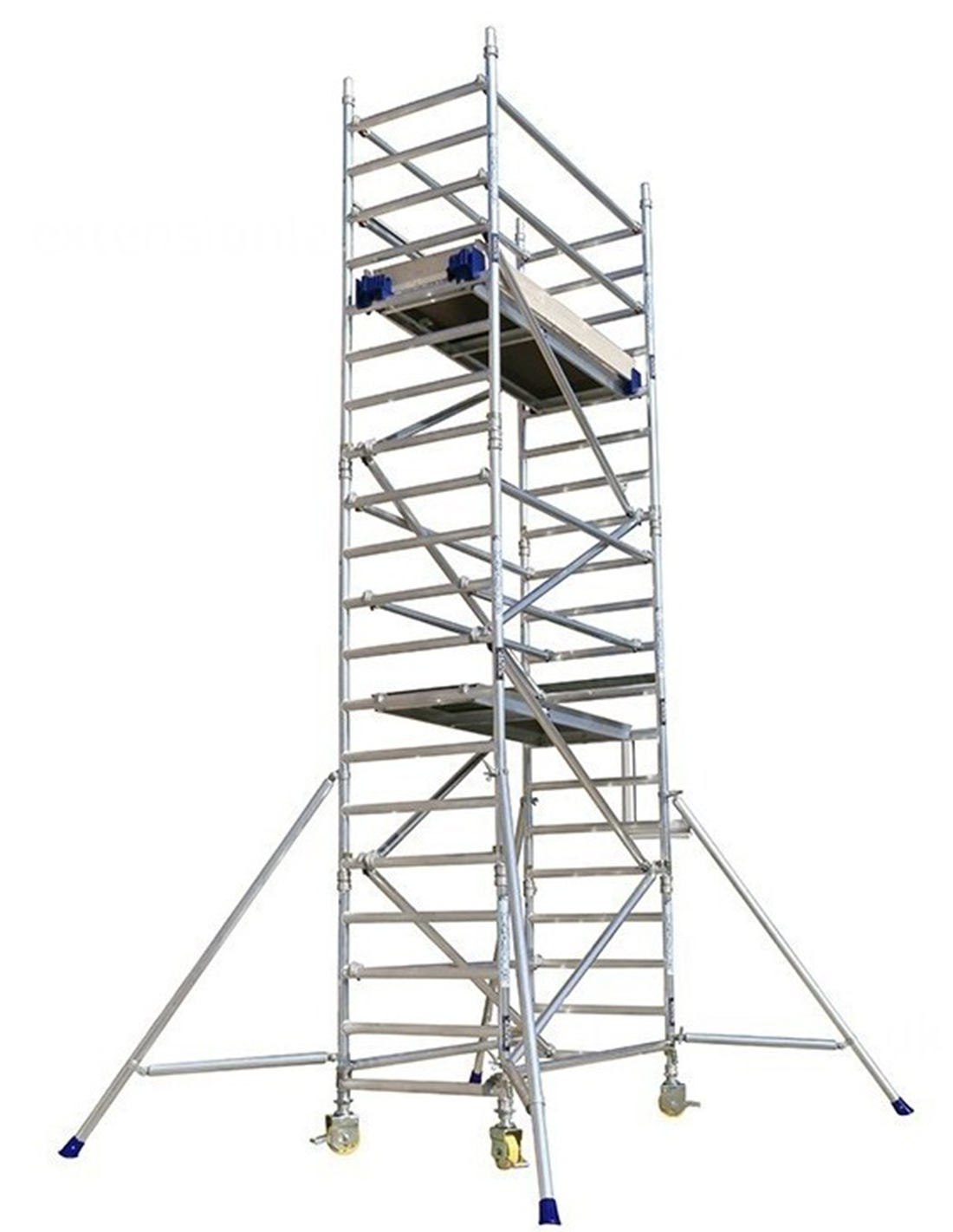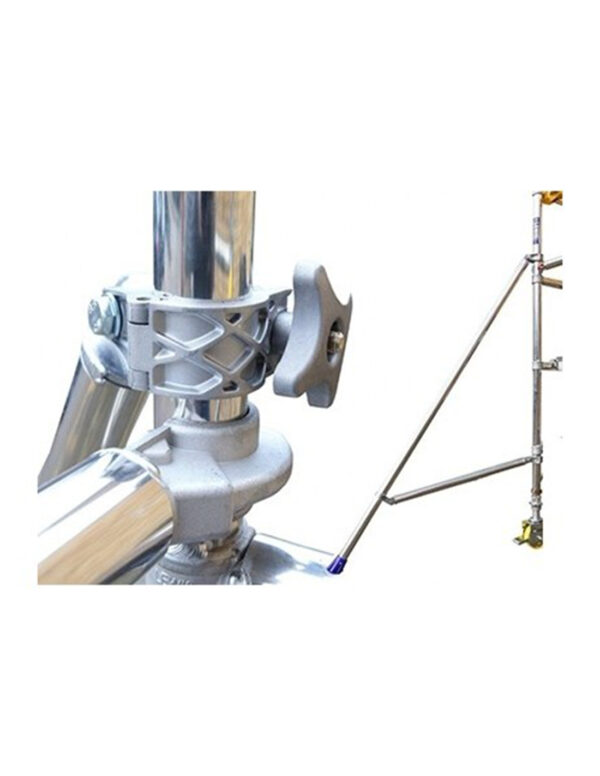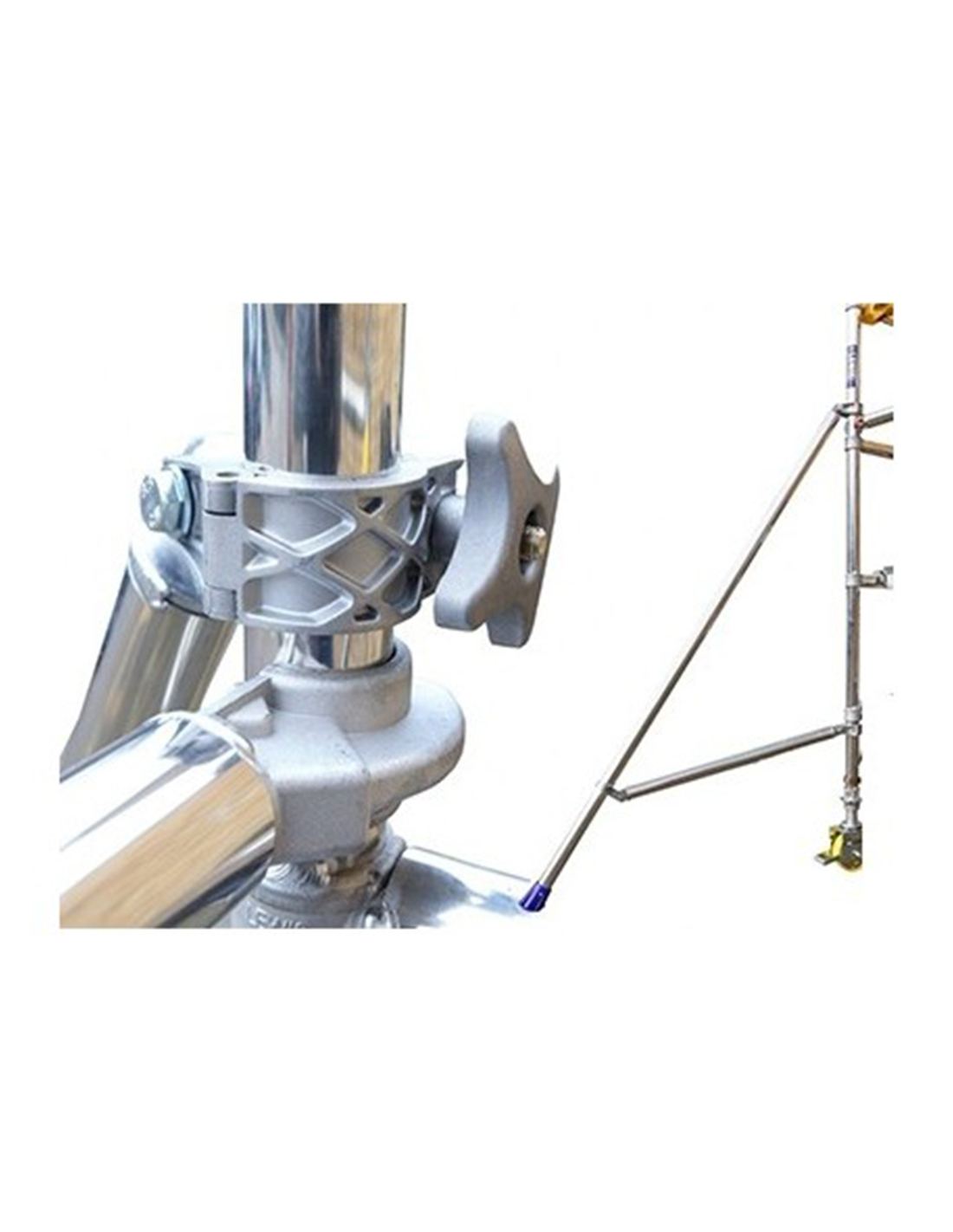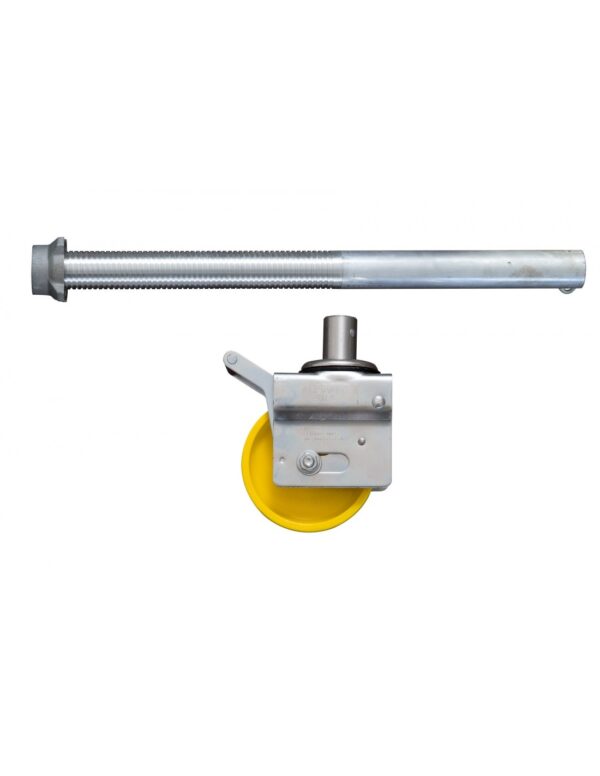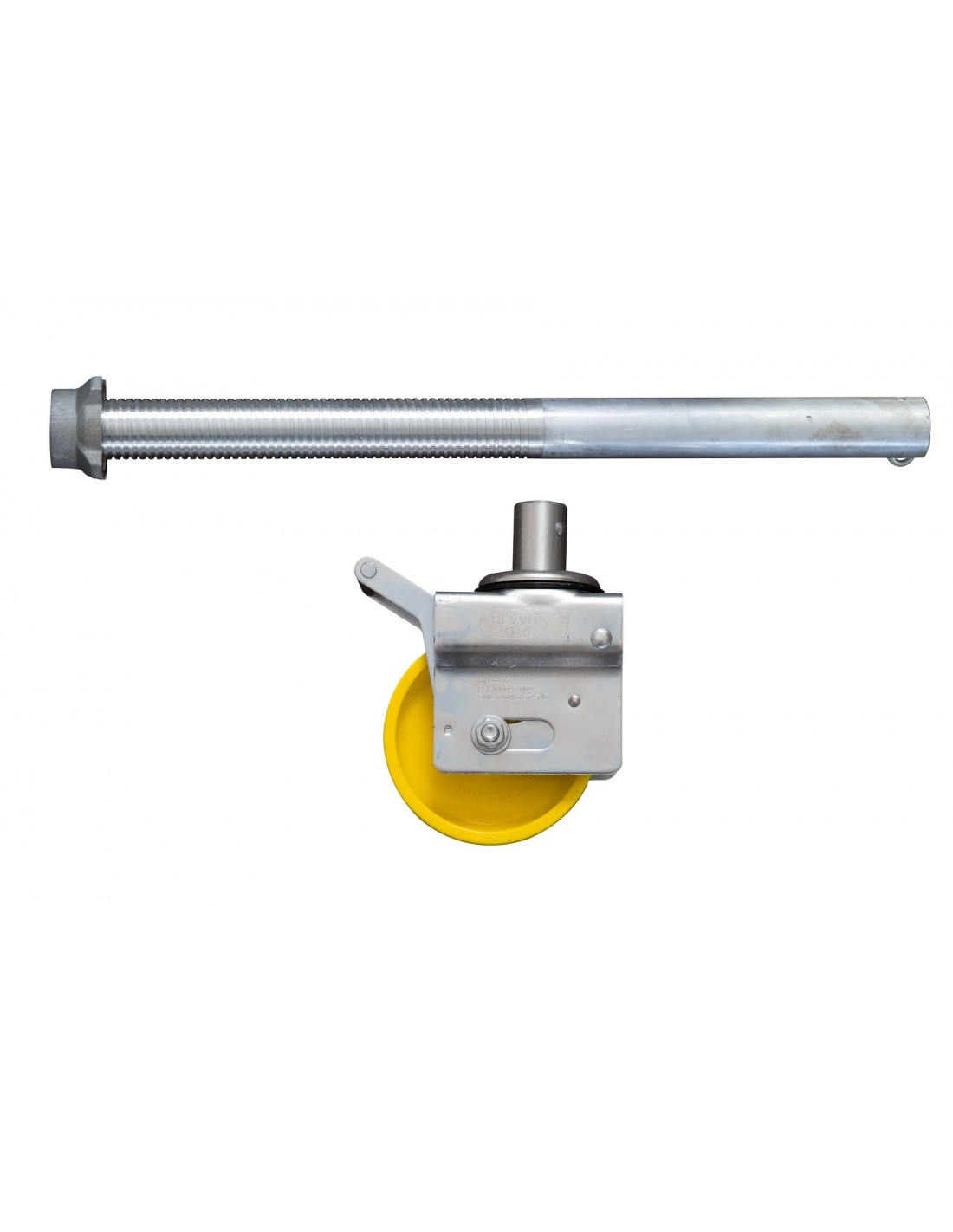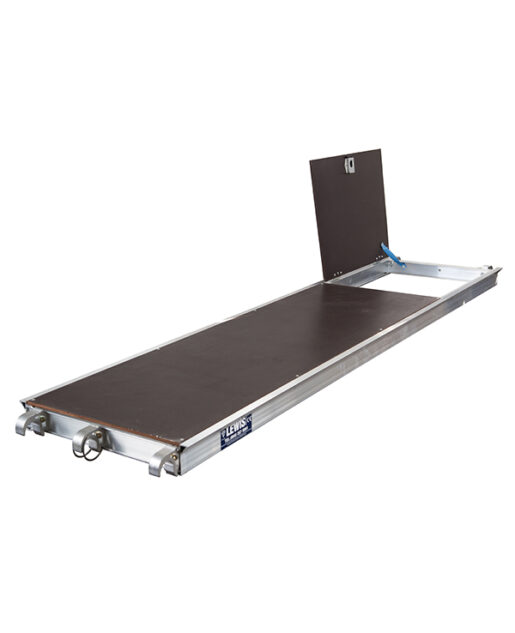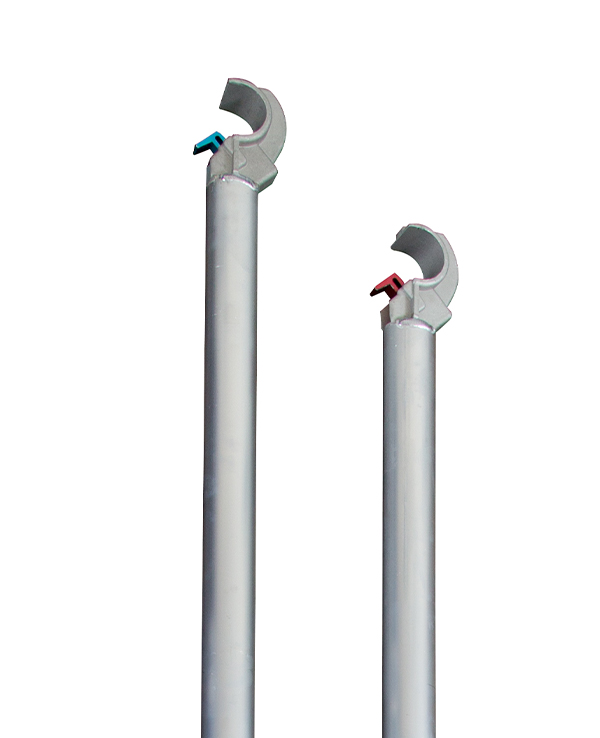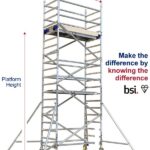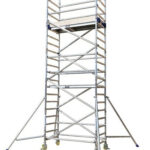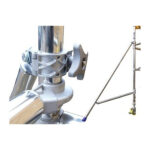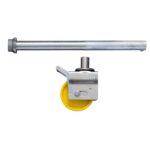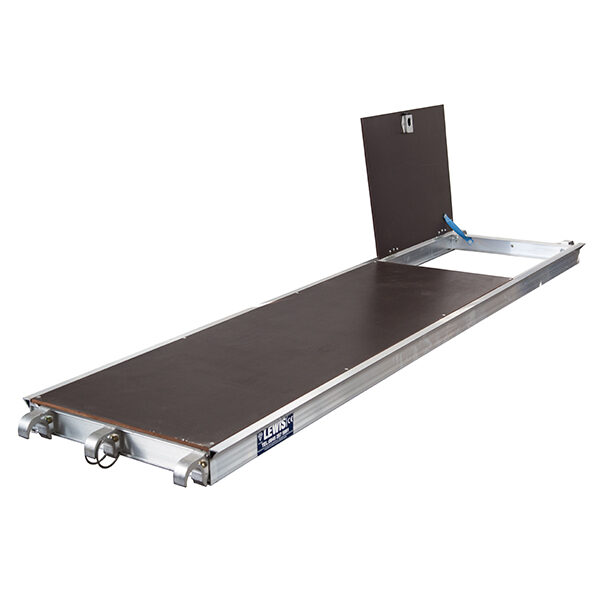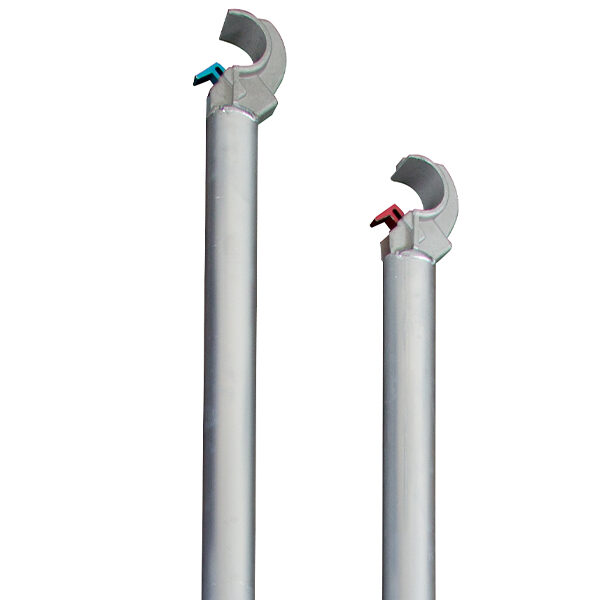 250 Industrial Scaffold Towers
£611.52 – £2,607.94 +VAT
In our opinion, the Lewis 250 is the most versatile Tower on the market. With 250mm spacing between the rungs, you have increased flexibility in platform heights.
Choose Your Tower Size

Components
Information
The LEWIS 250 Industrial Towers
The LEWIS 250 Industrial Towers are fully interchangeable with the ladder span and AGR systems. With 250mm spacing between the rungs, you have an increased flexibility in platform heights.
250mm pitch span frame for strength, stability and ease of use

Colour coded braces, making assembly even easier

Smooth and ribbed tubing for increased grip

Fully complies with the latest regulations, product standards and requirements
Large, articulated rubber feet on all stabilisers

Conforms BSEN1004:2020

AGR and 3T (through the Trapdoor) build methods available

Safe working load of 275kg per platform level up to a maximum of 950kg per tower (including self-weight)

Floating frame spigots

Castors with compact trail/no trail positive locking brakes

Towers at 8.2m platform height are supplied with large Stabilisers, as at this height they can be used externally without tying in

Robust components that make up our Industrial LEWIS Scaffold Towers
| | | | | |
| --- | --- | --- | --- | --- |
| | | | | |
| | | | | |
| Adjustable Legs/Wheels | | Locking Frame Clip | | Integral Ladder |
| | | | | |
| | | | | |
| | | | | |
| Stabiliser Foot | | Stabliser Clamp | | Brace Hook |
| | | | | |
| | | | | |
| | | | | |
| Platform Hook | | Platform Trap Deck | | |
4 tips when choosing your scaffold tower
A scaffold tower is not only an important investment, but it's also a "tool ofproducts your trade" which needs to be as safe as it can possibly be. Here are the top 4 questions and tips that will guide you to choose the best and safest scaffold tower.
TIP 1:
Certification - the most important question
Did you know that "CE marks" don't exist on Towers if Made in UK, If you've seen CE markings or certification it will mean that the products have been shipped in to UK from outside of Europe, normally China on Towers.
Here in Great Britain, British Standard Kitemarks are the ultimate test for scaffold towers. If you don't see the kitemark symbol anywhere on the product page, it probably means that the scaffold tower has not been tested. The kitemark symbol is something to be proud of because you know that the product has passed rigorous tests and is SAFE to use. No one wants to know that the scaffold tower they have bought has had no real testing or valid certification. Is it really worth the risk to save a few quid? ASK TO SEE THE kitemark before you make a decision!
TIP 2:

Where is the scaffold tower really manufactured?

Why is this important I hear you ask? Let's say it's made in China for example: Chinese manufacturing has got better over the years, but it is a FACT that our critical standards are somewhat different shall we say. We'll use specification of aluminium for example, this is a very important factor for the properties of strength. Most or nearly all of the scaffold towers that are made in China do NOT use 6082 Aluminium. They will use a lower grade aluminium which will give more deflection when under duress.

Also 9 out of 10 times it would never pass the British Standard Test (EN1004) for weight loads or pull push deflections to just name a few of the tests involved.

You might well see the big MADE IN BRITIAN LOGOS everywhere on a website and you may well be convinced, but you really need to just click here and check for yourself. (Type their website in and you will see if it's a false claim)
TIP 3:

Technical knowledge and know how

Let's say you have a question that you need expert advice regarding your product: do you want to be palmed off with the obvious answers or do you want to know details, limits, law? You will get this by dealing with the right company. A good company will have total specifications and limitations on the products they are selling, much more than just an erection manual to follow.
TIP 4:

Have you seen life time guarantee or life time warranty?

"LIFE TIME GUARANTEE:" buy a tower on the back of this promise and you're buying a false guarantee, unless of course it's backed with an insurance guarantee. Who really gives a life time guarantee on anything? Is the company going to be around next year, never mind for the rest of your life?

Let's use the Chinese tower example again. You have an accident on the tower or God forbid a fatality due to poor quality or a defective product? Who do you claim from? It's important to know there's full traceability, which should be the standard when buying a British Standard kitemarked product.

A good company will have an insurance backed guarantee. This means that if a company is not around in say 5 years, your guarantee is NOT VOID. You claim directly from the insurance company ON THE CERTIFICATE.
Questions to ask before you buy?
Do you want to comply with The Health & Safety Executive?
Do you want a British standard KITEMARKED product
Looking for a quality scaffold tower system at the right price?
Want to deal direct with no middleman adding their margins?
Do you want to get this purchase right?
If you have any questions regarding what size towers you should be purchasing or even what type of scaffolding would be correct for you, please do not hesitate to contact us.
We are here to help with all your access needs no matter how low. As of 2010, we now have our own
in-house health and safety officer
available to answer all your questions on best practices and procedures when dealing with working at height. He will also be available to answer question not just related to scaffold towers but all types of health and safety.